Voice-changing Dalek helmet
Read more at Boing Boing
Read more at Boing Boing
Read more at Boing Boing
---
Details magazine has a fun interview with the always-entertaining John Waters, in which he discusses how he supports the troops in Iraq, Hairspray, and Alvin and the Chipmunks.
---
Seen here is the new logo for the UK Office of Government Commerce. Tilt your head to the left and look at it again.
---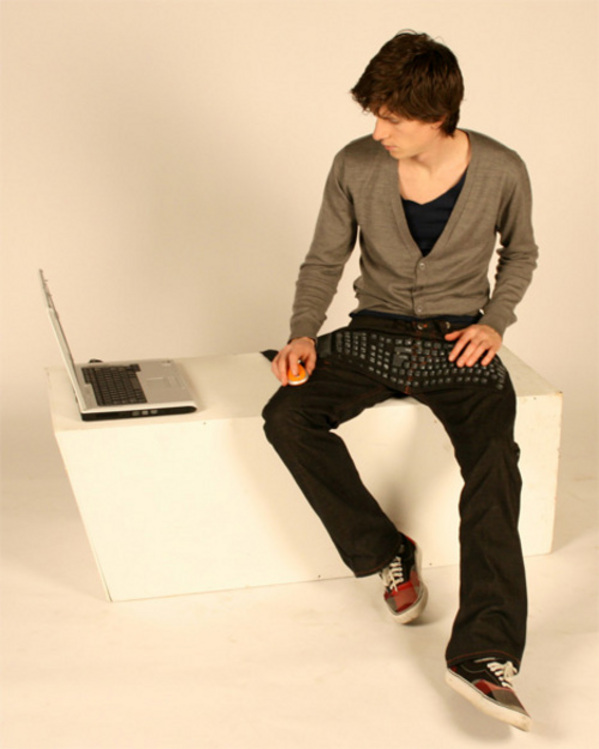 Designer Erik De Nijs's concept design for a pair of jeans with a built-in keyboard are intriguing if impractical -- I'm the kind of guy who often finds himself walking around with a laptop tapping out a few final words before going lids-down.