Tip to encourage dinner party guests to dispose of olive pits
Read more at Boing Boing
Read more at Boing Boing
Read more at Boing Boing
---
Over at Morbid Anatomy, Joanna just posted her lovely photos of the Museum Boerhaave in Leiden, NL. It's the country's National Museum of the History of Science and Medicine, and houses a legendary permanent collection of curiosities dating back several centuries.
---
Wow. Grey's Anatomy, the video game? That would be like if there was a Trapper John, MD video game back in the 80s. Maybe it's because I haven't really watched that show, but it's hard to wrap my head around how something like this would work. Do you shake the Wiimote to... have relationship problems? Push the B button to trigger self-doubt about your abilities as a doctor?
---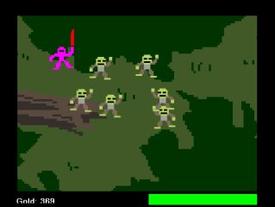 The Play This Thing blog reviews Ginormo Sword, a sarcastic Flash game that's designed to reduce the dopamine drip of your basic video game to its bare minimum: Ginormo is just as succinct with the gameplay; if you found pressing WASD to move and clicking like a spastic chimp a tad too hard to manage don't fret, as Ginormo Sword further simplifies the controls to just the mouse.