Steampunk cosplayers at ComicCon
Read more at Boing Boing
Read more at Boing Boing
Read more at Boing Boing
---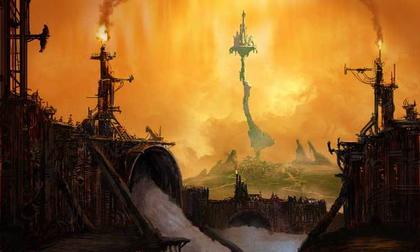 Over on Offworld, our Brandon's spotted something custom-made to make me slaver: concept art for a steampunk dystopian Disney parks game called Epic Mickey: The project -- a trip through a fantastical dystopian Magic Kingdom -- is being headed by former Deus Ex designer Warren Spector, whose studio was acquired by Disney in 2007 (and who explained why this was such a perfect match in an interview with me at the time).
---
This is something I found a good while ago, and have posted at other places online; but it's just one of those things that I think merits looking back at, periodically, to help better understand the mysteries of existence.
---
This is a power switch salvaged from an old PC. It is also the switch that most resembles an elephant, beating out its nearest competitor by a factor of 5. In fact, on the SPRS (Standardized Pachyderm Resemblance Scale) it scored an incredible 8.4-- a mammoth only scores 8.2!