Man with hair styled as hat
Read more at Boing Boing
Read more at Boing Boing
Read more at Boing Boing
---
BB readers may remember the Golden Mean, the incredible snail car that my friends Jon Sarriugarte and Kyrsten Mate made from an old VW Bug.
---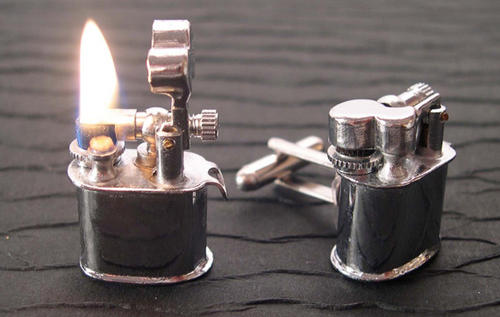 These cufflinks are working lighters -- just in case you ever want to use your sleeves to ignite something. The webstore bills them as "vintage" though it's not clear to me whether they are "vintage-shaped" or, you know, old.
---
BB code hacker Dean Putney spotted this wonderful site "Inside Bill Moorier's Head" in which Moorier created an interactive viewer of his own MRI data.