Stephen Hawking warns of intergalactic "Stranger Danger"
Read more at Boing Boing
Read more at Boing Boing
Read more at Boing Boing
---
Dustin Wallace creates what he calls Robotagami, defined as "foldable, poseable, robotic figure cut from a flat sheet of metal then bent like Origami to become a collectible piece of artwork." He's now selling the metallic monsters, like the Chimera Mini seen above, at our Boing Boing Bazaar in the Makers Market. This particular beastie is $35. Also worth considering is Wallace's threatening but friendly Bottle Opener Ring.
---
BP Custom Woodworks on Etsy makes these gorgeous wooden hard drive enclosures. And wine racks.
---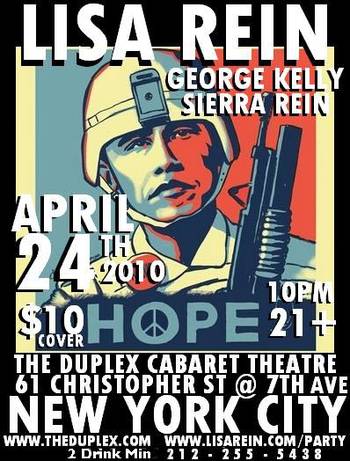 Singer/songwriter and BB pal Lisa Rein writes, "I'm performing for the first time in New York City on April 24 at the Duplex Cabaret Theatre at 61 Christopher Street in the West Village at 10pm."
Lisa Rein and George Kelly - LIVE - April 24, 2010 (Thanks, Lisa!)