Kindle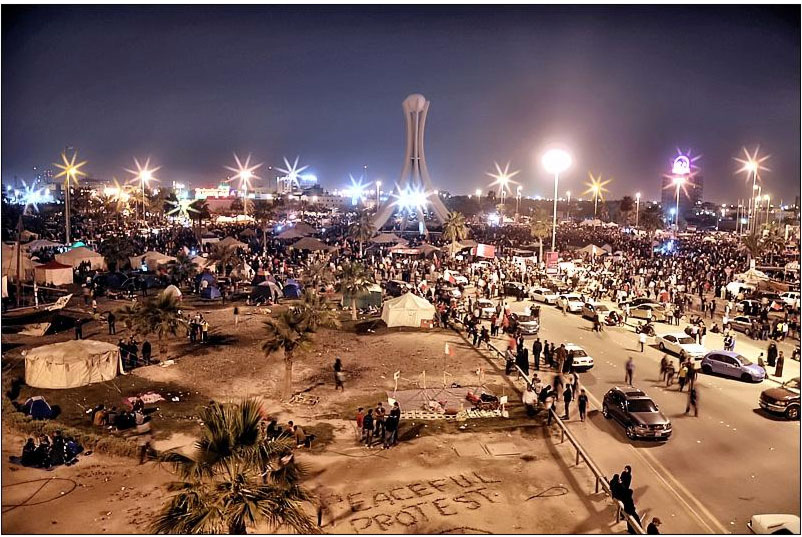 Breaking: Amira Al Hussaini at Global Voices: "Bahrain police have just launched an attack on protesters at the Pearl Roundabout." She has a Twitter roundup, and you can also follow NPR's Andy Carvin right now for fast and furious RTs from people who are there, apparently being teargassed and shot with rubber bullets and/or other forms of ammunition. It is 3AM there; the demonstrators were sleeping; news crews are are nowhere to be found.
(photo, inset, via maryamalkhawaja, above Abu Sufyan, both via @acarvin)
Boing Boing editor/partner and tech culture journalist Xeni Jardin hosts and produces Boing Boing's in-flight TV channel on Virgin America airlines (#10 on the dial), and writes about living with breast cancer. Diagnosed in 2011. @xeni on Twitter. email: xeni@boingboing.net.
More at Boing Boing