Kindle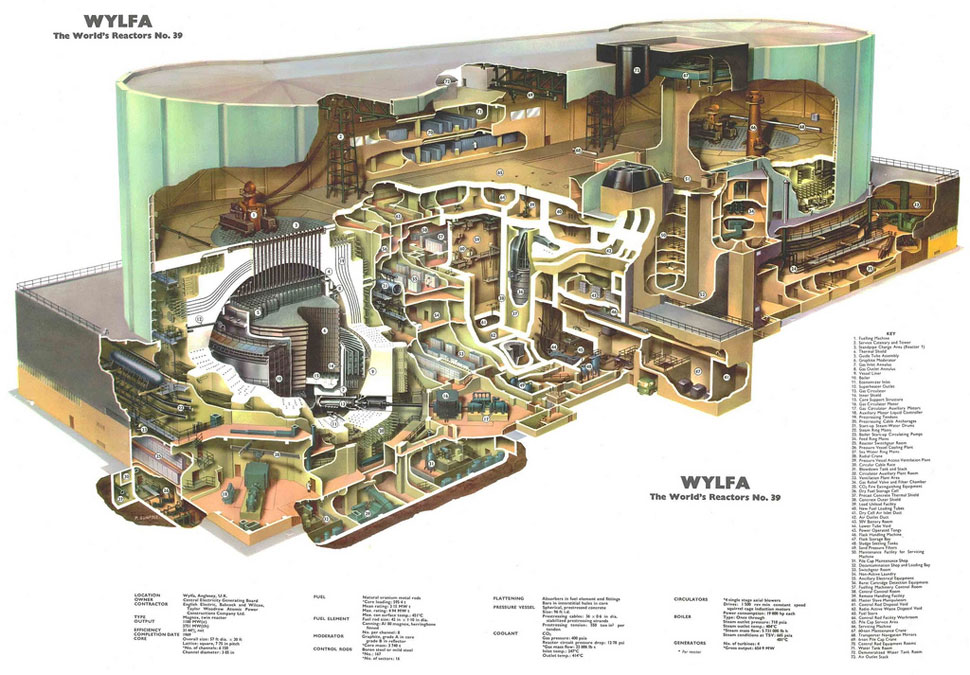 Image: Wylfa Magnox, Wylfa, Anglesey, UK. Wall chart insert, Nuclear Engineering, 1965
Now seems like a good week to revisit this set of 105 reactor wall charts, uploaded by the University of New Mexico. The dates next to each chart relate to the issue of Nuclear Engineering International magazine in which they first appeared. Ronald Knief, a nuclear engineer from Sandia National Laboratories, assembled the image collection.
More about the images, and links to the complete set, here at Bibliodyssey. Here's the direct Flickr set link.
(via BB Submitterator, thanks cinemajay)
Boing Boing editor/partner and tech culture journalist Xeni Jardin hosts and produces Boing Boing's in-flight TV channel on Virgin America airlines (#10 on the dial), and writes about living with breast cancer. Diagnosed in 2011. @xeni on Twitter. email: xeni@boingboing.net.
More at Boing Boing