Facial Flex infomercial is somehow both classy and weird. Mostly weird.
Read more at Boing Boing
Read more at Boing Boing
Read more at Boing Boing
---
After a season of intensive, public experimentation and iteration, Thinigverse user Syvwlch has completed and uploaded a design for a working, 3D-printable clock that can be output from a cupcake Makerbot printer (these being DIY, open source 3D printers that can output things about the size of a cupcake or smaller).
---
I do a lot of outdoor stuff like fishing, hunting, diving, etc and when I leave my car I am always trying to figure out what to do with my keys.
---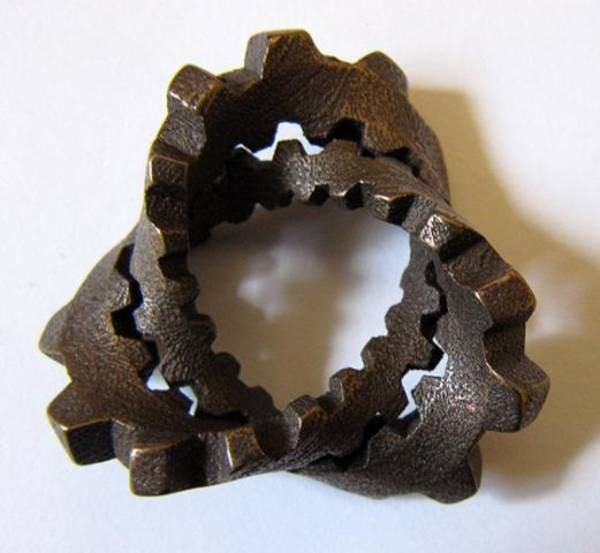 Shapeways user Henryseg created this 3D-printable, cog-adorned, eye-drawing knot: "This steampunk style knotted cog was procedurally generated using 3-dimensional spherical geometry, then stereographically projected into our (mostly) Euclidean universe."