Kindle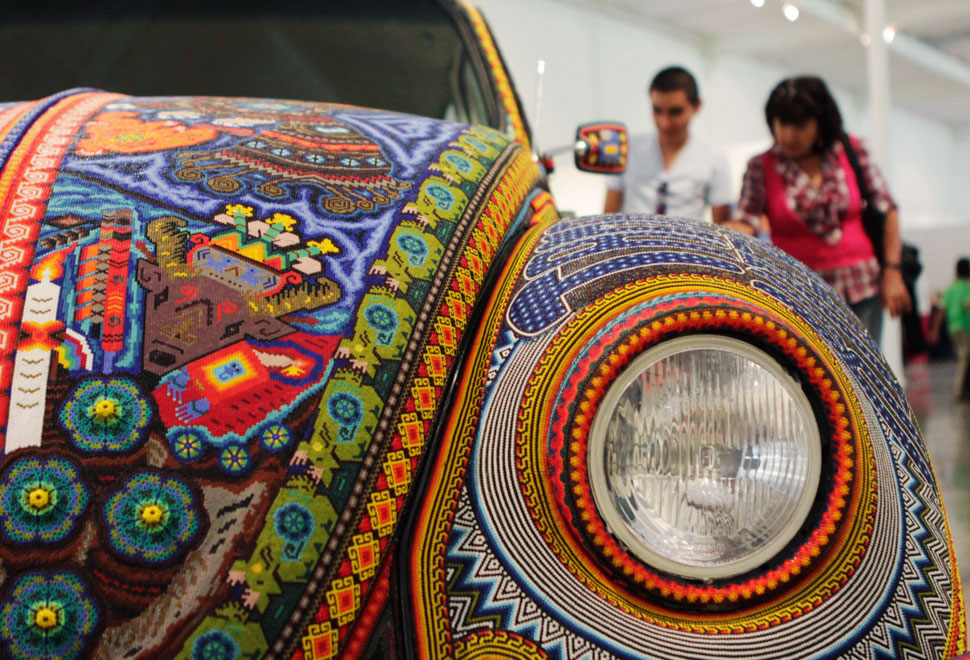 People look at a 1990s Volkswagen Beetle named "Vochol" during an exhibition on Huichol culture at the Museum of Puebla, near Mexico City August 10, 2011. The name "Vochol", was conceived from a combination of "Vocho," a popular term for Volkswagen Beetles in Mexico, and "Huichol", a Mexican indigenous group. The car was decorated by indigenous craftmen from the Huichol community living in the states of Nayarit and Jalisco, using traditional beads and fabric. According to local media, the work will be auctioned after its exhibition in Paris and Berlin next year, with funds and proceeds going to the Huichols.
(Picture taken August 10, 2011. REUTERS/Imelda Mediana)

Boing Boing editor/partner and tech culture journalist Xeni Jardin hosts and produces Boing Boing's in-flight TV channel on Virgin America airlines (#10 on the dial), and writes about living with breast cancer. Diagnosed in 2011. @xeni on Twitter. email: xeni@boingboing.net.
More at Boing Boing