Kindle
From 230 miles above the Earth, cameras on the International Space Station captured new views of powerful Hurricane Irene as it churned over the Bahamas at 3:10 p.m. EDT on August 24, 2011. Irene is moving to the northwest as a Category 3 hurricane, packing winds of 120 miles an hour. Irene is expected to strengthen to a Category 4 storm as it heads toward the Outer Banks of North Carolina, the Eastern Seaboard and the middle Atlantic and New England states.
Below, an image of Hurricane Irene snapped by astronaut Ron Garan as it passed over the Caribbean on Aug. 22, 2011.
(courtesy NASA)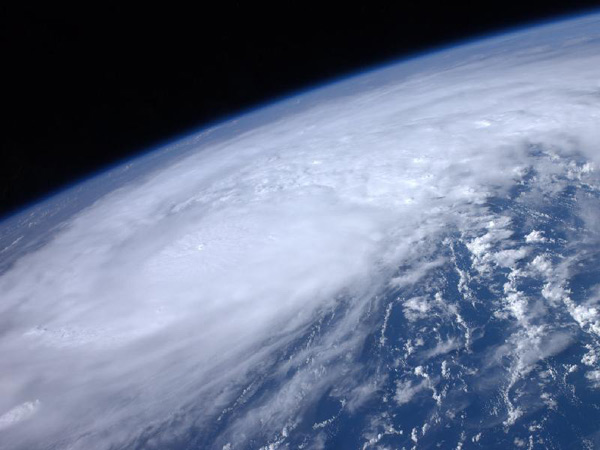 Boing Boing editor/partner and tech culture journalist Xeni Jardin hosts and produces Boing Boing's in-flight TV channel on Virgin America airlines (#10 on the dial), and writes about living with breast cancer. Diagnosed in 2011. @xeni on Twitter. email: xeni@boingboing.net.
More at Boing Boing