Kindle
[
video link
]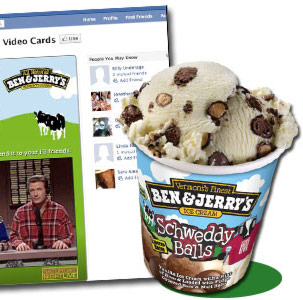 "OneMillionMoms," an offshoot of the right-wing American Family Association, is calling for a boycott of Ben & Jerry's after the company's release of an irreverently-named new flavor: "Schweddy Balls," after a classic Saturday Night Live skit featuring Alec Baldwin, Ana Gasteyer and Molly Shannon.
"The vulgar new flavor has turned something as innocent as ice cream into something repulsive," the lulz-less political group wrote in its press release.
More at People for the American Way, and Wonkette.
(via @luxmentis)
Boing Boing editor/partner and tech culture journalist Xeni Jardin hosts and produces Boing Boing's in-flight TV channel on Virgin America airlines (#10 on the dial), and writes about living with breast cancer. Diagnosed in 2011. @xeni on Twitter. email: xeni@boingboing.net.
More at Boing Boing