Kindle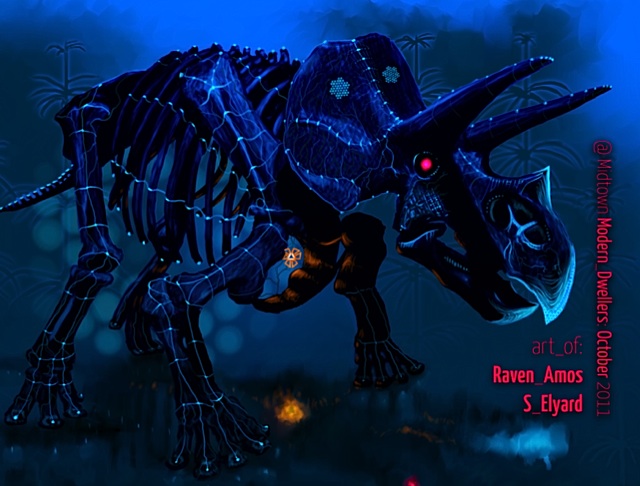 This Tron-o-saurus is part of Dinosaurs & Robots, a gallery show by artists Scott Elyard and Raven Amos, which opens tonight in Anchorage, Alaska. For more info, check out the video trailer that Elyard made.
Via Glendon Mellow, who you should follow for all your science-themed art needs.
Maggie Koerth-Baker is the science editor at BoingBoing.net. She writes a monthly column for The New York Times Magazine and is the author of Before the Lights Go Out
, a book about electricity, infrastructure, and the future of energy. You can find Maggie on Twitter and Facebook.
Maggie goes places and talks to people. Find out where she'll be speaking next.
More at Boing Boing