Kindle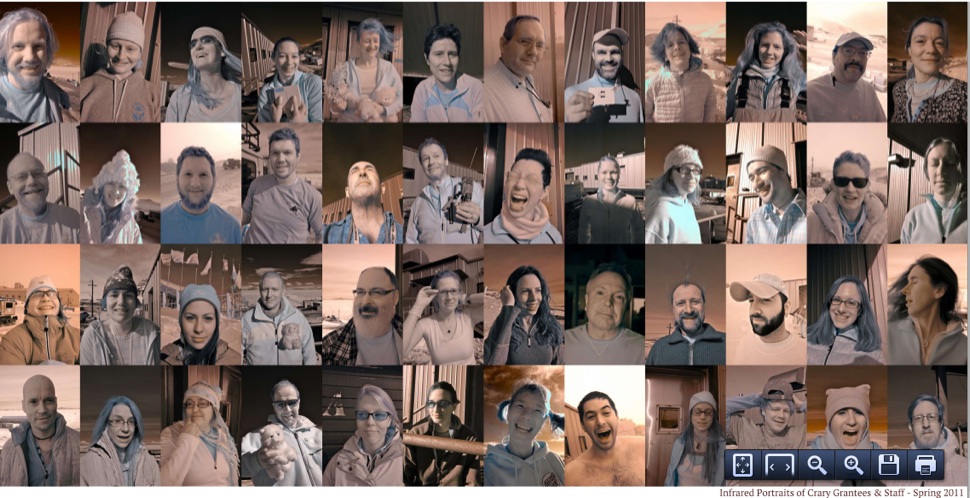 Henry Kaiser—filmmaker, musician, Antarctic research diver and BoingBoing guest blogger—took a series of infrared portraits of scientists and staff at the McMurdo Research Station. I really like the way these infrared photos feel like they capture the cold environment better than a normal photo would. Another bonus: I keep having to remind myself that, no, everybody in Antarctica has not dyed their hair blue.
Maggie Koerth-Baker is the science editor at BoingBoing.net. She writes a monthly column for The New York Times Magazine and is the author of Before the Lights Go Out
, a book about electricity, infrastructure, and the future of energy. You can find Maggie on Twitter and Facebook.
Maggie goes places and talks to people. Find out where she'll be speaking next.
More at Boing Boing