Kindle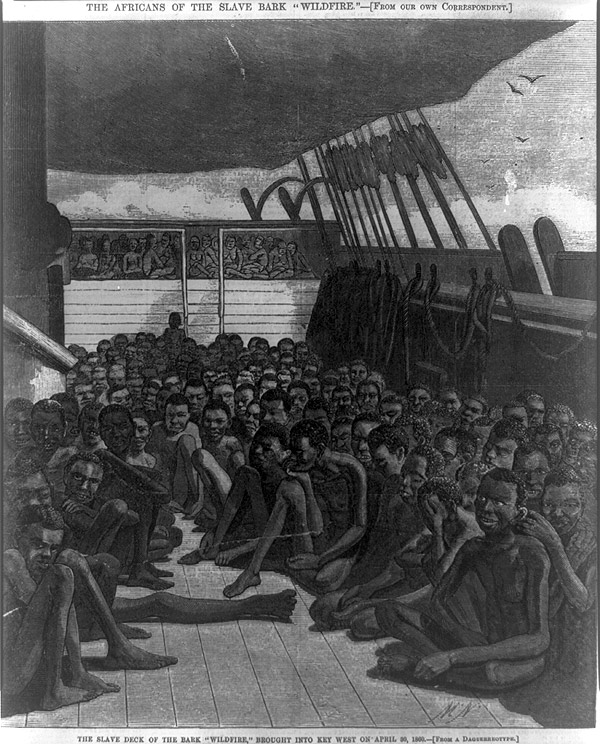 Did natural selection help African-Americans adapt to the harsh conditions of their new lives as slaves in the Americas? A team of researchers at the Chinese Academy of Sciences in Shanghai report in the journal Genome Research that "certain disease-causing variant genes became more common in African-Americans after their ancestors reached American shores — perhaps because they conferred greater, offsetting benefits." Read more at the New York Times.
Image: The Africans of the slave bark "Wildfire"--The slave deck of the bark "Wildfire," brought into Key West on April 30, 1860. Library of Congress.
Boing Boing editor/partner and tech culture journalist Xeni Jardin hosts and produces Boing Boing's in-flight TV channel on Virgin America airlines (#10 on the dial), and writes about living with breast cancer. Diagnosed in 2011. @xeni on Twitter. email: xeni@boingboing.net.
More at Boing Boing