Pentametron
Read more at Boing Boing
Read more at Boing Boing
Read more at Boing Boing
---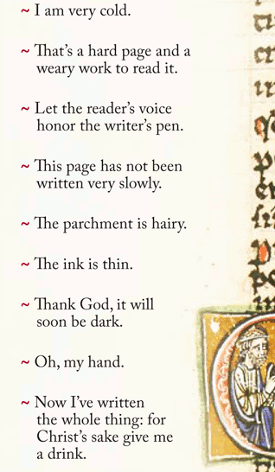 Colin Dickey introduces the current Lapham's Quarterly collection of rude and complaining messages left by monks in the margins of medieval manuscripts, a subject covered in detail in Image on the Edge: The Margins of Medieval Art, Michael Camille's 2004 book.
---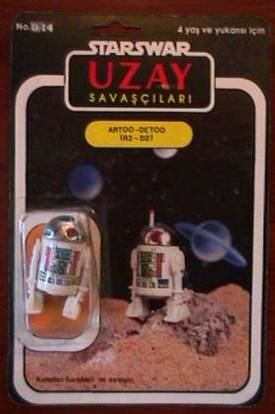 Here's a rare complete photographic catalog of Uzay, the Turkish bootleg Star Wars figurines, which are delightfully shonky and off-model.
No line of unlicensed Star Wars figures is as sought after as the Turkish line known as Uzay.
---
At a dog show in Shenyang, China, a Tibetan Mastiff has no idea whatsoever what this man is trying to achieve. Photo: REUTERS/Sheng Li