Kindle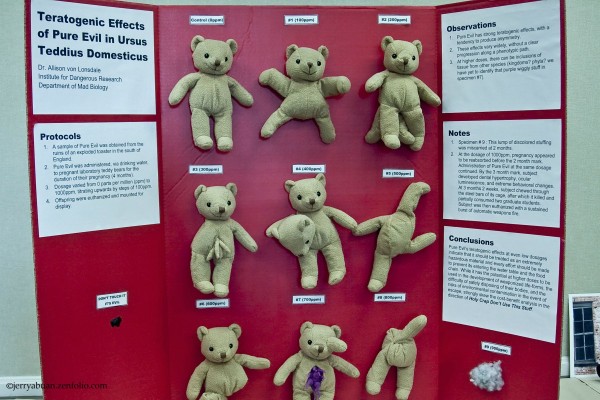 Unassailable evidence presented by the Institute for Dangerous Research's Department of Mad Biology.
UPDATE: This brilliant poster is the work of Allison Lonsdale. She made it for the 2010 San Diego ConDor. You can get a closer look at the poster and its text on the ConDor site. The photo is the work of Jerry Abuan. Thanks to all the readers who filled in the blanks on this amazing work of wonderous awesomeness!
Via penguinchris.
Maggie Koerth-Baker is the science editor at BoingBoing.net. She writes a monthly column for The New York Times Magazine and is the author of Before the Lights Go Out
, a book about electricity, infrastructure, and the future of energy. You can find Maggie on Twitter and Facebook.
Maggie goes places and talks to people. Find out where she'll be speaking next.
More at Boing Boing