Kindle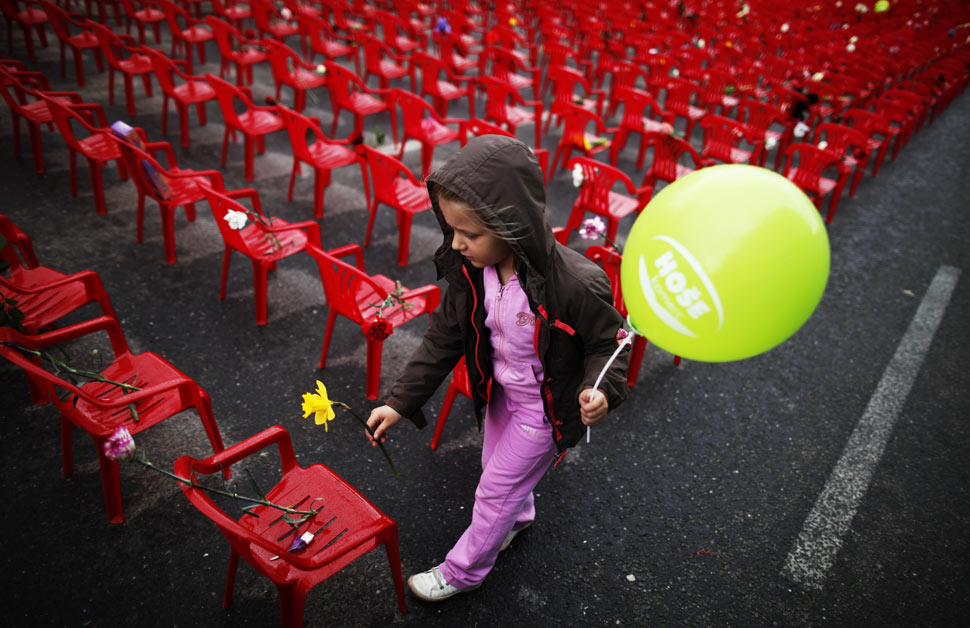 "A river of blood." 11,541 red chairs are pictured along Titova street in Sarajevo as the city marks the 20th anniversary of the start of the Bosnian war, April 6, 2012. One for each citizen of the city of Sarajevo killed during the war. The anniversary finds the Balkan country still deeply divided, power shared between Serbs, Croats and Muslims in a single state ruled by ethnic quotas and united by the weakest of central governments. More: Reuters.
(Photo: Reuters/Dado Ruvic)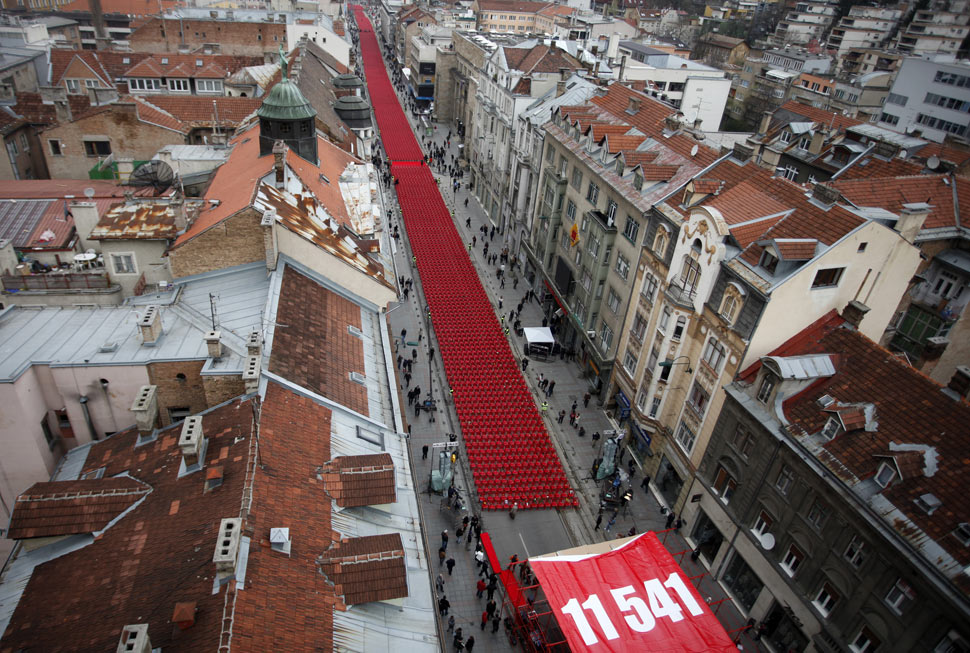 Boing Boing editor/partner and tech culture journalist Xeni Jardin hosts and produces Boing Boing's in-flight TV channel on Virgin America airlines (#10 on the dial), and writes about living with breast cancer. Diagnosed in 2011. @xeni on Twitter. email: xeni@boingboing.net.
More at Boing Boing