Kindle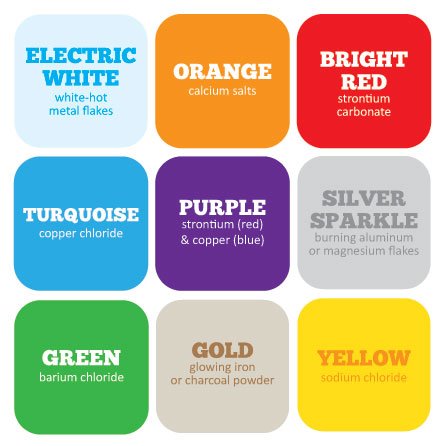 The Works is a kids science and tech museum in Bloomington, Minnesota, just a few miles from where I live in Minneapolis. Today, they had this cool chart up on their Facebook page, explaining which chemicals produce the colors you see in fireworks. How cool is that? Tomorrow, when the rockets glare red, you'll know that's actually strontium carbonate.
More about The Works
Thanks, Nicole Wieler!
Maggie Koerth-Baker is the science editor at BoingBoing.net. She writes a monthly column for The New York Times Magazine and is the author of Before the Lights Go Out
, a book about electricity, infrastructure, and the future of energy. You can find Maggie on Twitter and Facebook.
Maggie goes places and talks to people. Find out where she'll be speaking next.
More at Boing Boing