Kindle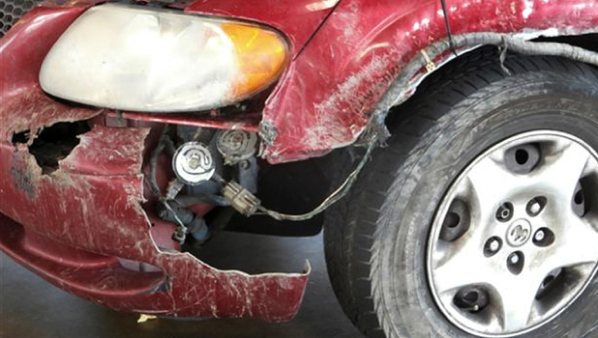 The damage above is reportedly the work of four pit bull terriers were were trying to reach a stray kitten camped out in the engine compartment of a Dodge minivan belonging to the dogs' owner. From CBS News:
The Desert Sun of Palm Springs reports an animal control officer freed the kitten following a 40-minute process that involved removing the bumper.

The kitten is OK and available for adoption at the Palm Springs Animal Shelter.
"Pit bulls maul Calif. minivan chasing kitten"
David Pescovitz is Boing Boing's co-editor/managing partner. He's also a research director at Institute for the Future. On Instagram, he's @pesco.
More at Boing Boing