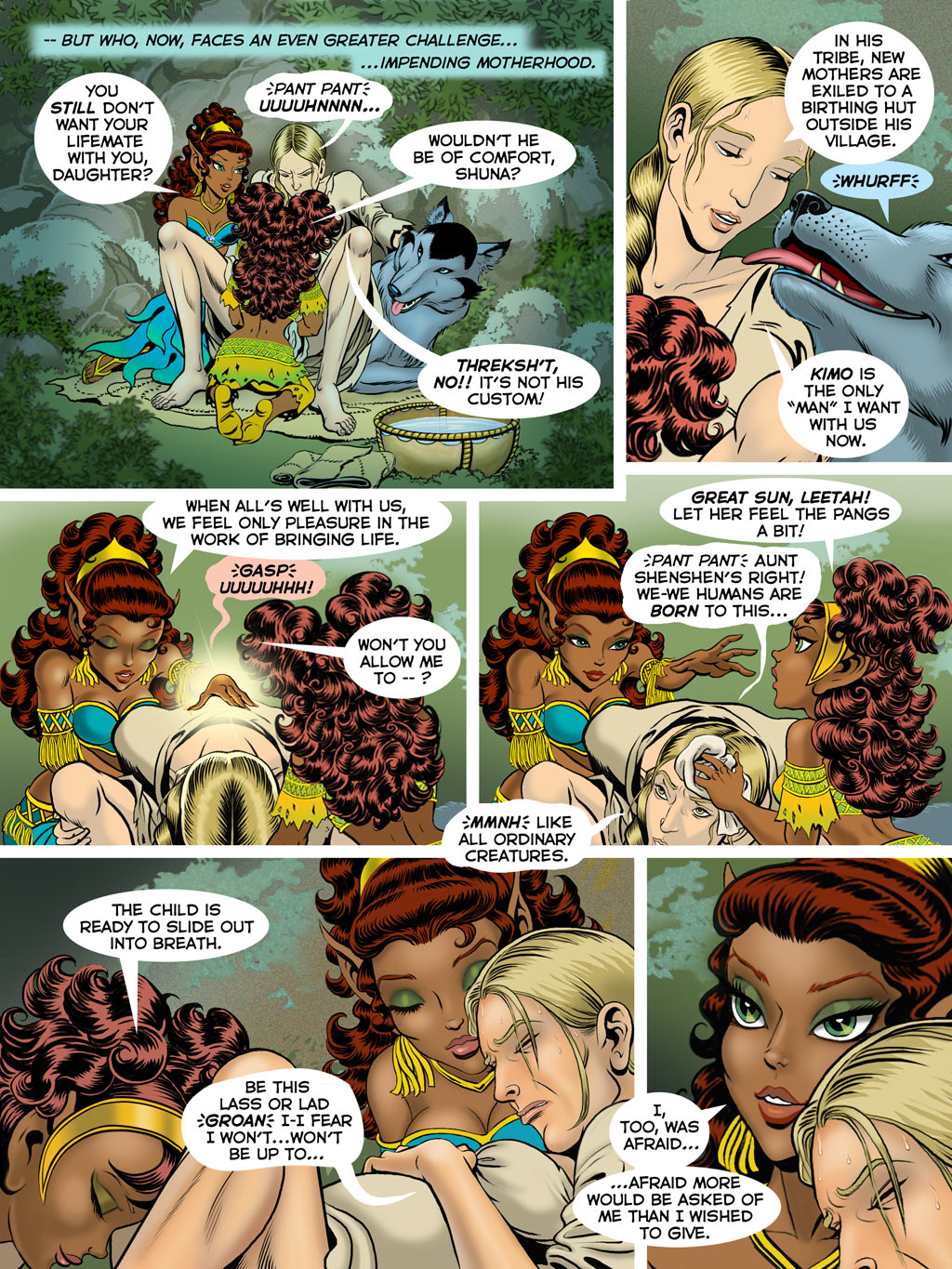 Leetah
The sun village's healer and sister of Shenshen, her powerful magic can close wounds and restore life. Her tranquil life was turned upside-down by the arrival of Cutter and his Wolfriders, but she accepted her recognition to him and became his lifemate.
Shenshen
Midwife for the Sun Folk, a flirt, a gossip, and Leetah's younger sister.
Kimo
The son of Newstar and sun villager Lutei, Kimo usually has dark hair and skin—at least when his shape-shifting talents are not in play.
Shuna
Shuna was just a child when she first encountered her "blessed spirits." The daughter of an abusive father, she grew up believing in the magic and mystery of elves—and has some trouble accomodating herself to the everyday reality.