Kindle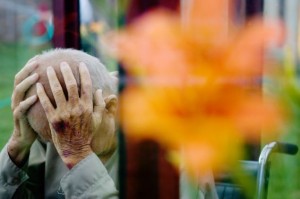 Mike Mechanic from Mother Jones shares a link to a new longread on the moral, practical, and financial costs ($16 billion a year) of keeping thousands of frail, infirm old men locked up in prison. The MoJo feature includes a powerful photo-essay. Mike says,
In the piece, James Ridgeway shows how 100,000 Americans are now destined to die in prison. He corresponds with a bunch of elderly murderers who know they'll never get out, and are basically waiting around to die and trying to keep their sick friends from suffering too much.

In the photos, Tim Gruber chronicled life in the nursing/hospice unit of the Kentucky State Reformatory in 2008. Seeing these needy, pathetically weak guys being spoon fed and whatnot...it's like, For Chrissake, why in God's name are we doing this? These guys belong in a civilian nursing home.
The Other Death Sentence (Mother Jones)
Boing Boing editor/partner and tech culture journalist Xeni Jardin hosts and produces Boing Boing's in-flight TV channel on Virgin America airlines (#10 on the dial), and writes about living with breast cancer. Diagnosed in 2011. @xeni on Twitter. email: xeni@boingboing.net.
More at Boing Boing