Read more at Boing Boing
Read more at Boing Boing
Read more at Boing Boing
---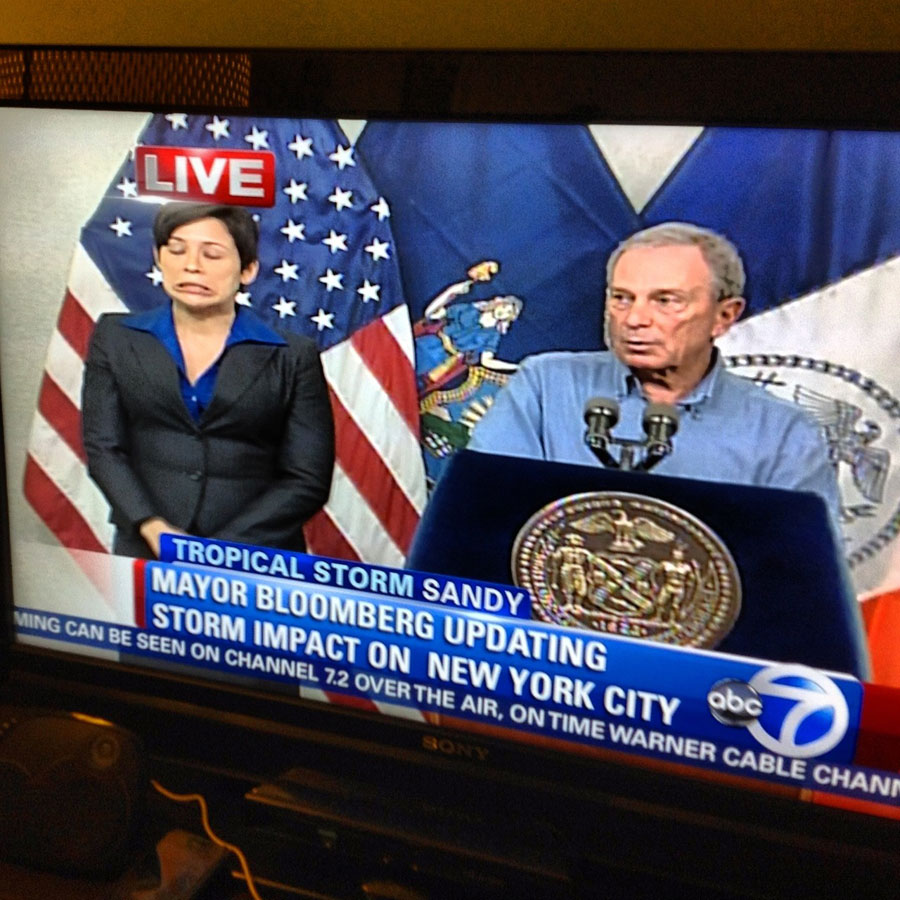 A woman identified by NY Mag as Lydia Callis, the ASL interpreter at New York mayor Mike Bloomberg's side during tonight's Sandy update, was like a human emoticon for one of the nation's most expressionless mayors.
---
Power lines downed from Sandy's storm sparking electrical fires, endangering people in the water and structures nearby.
---

In this episode of Apps for Kids, we talk about a coloring book app for iPhone called Cobypic.