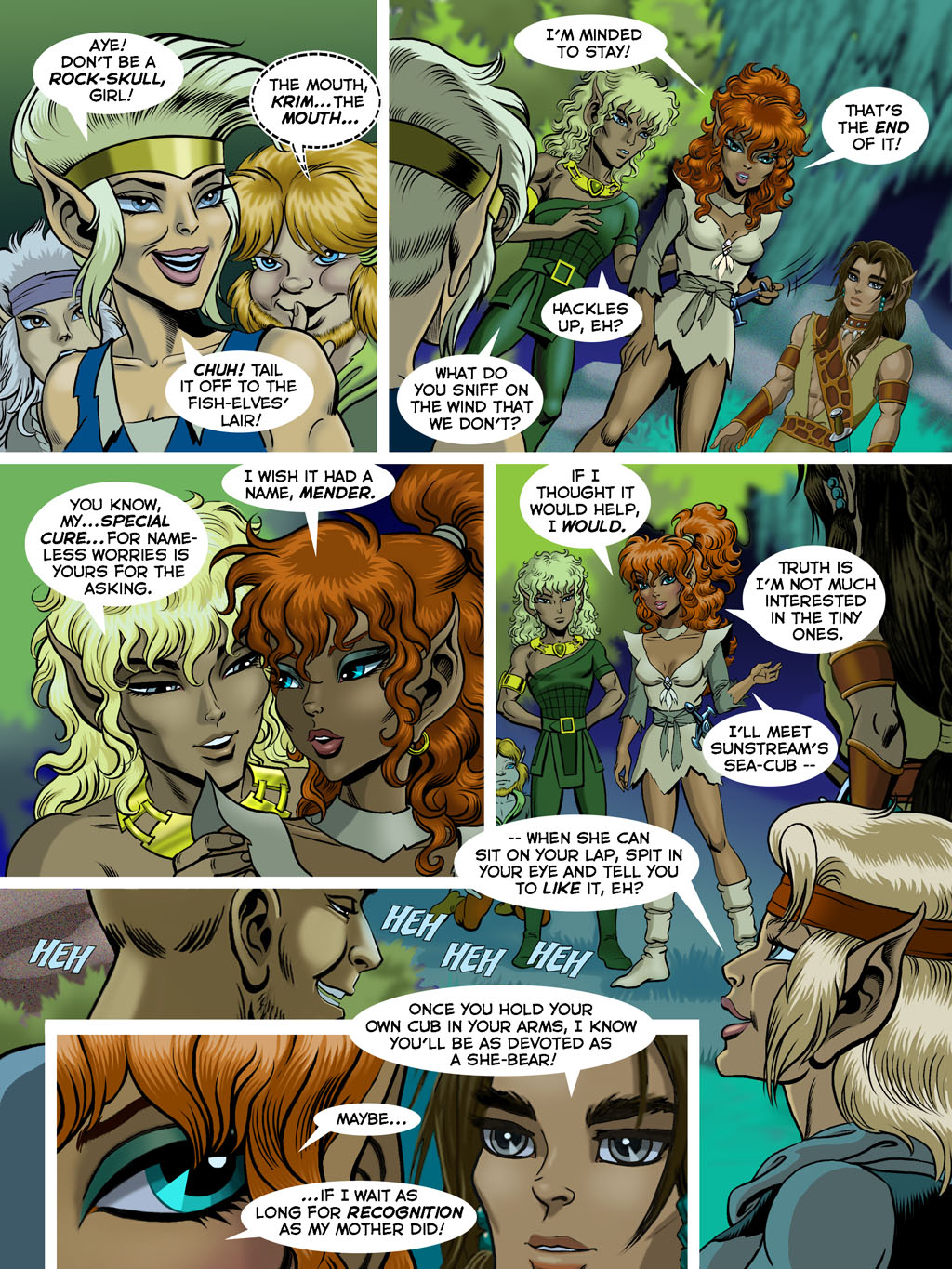 Krim
A fiery warrior and lover, Krim joined the Wolfriders in the woods along along with fellow snow-elf, Skot, after the war for the Palace. The two formed a three-mating with Pike, the Wolfriders' howlkeeper.
Pike
The tribe's storyteller, Pike loves intoxicating dreamberries, Go-Back warrior Krim, and the good life. The two raise their young son, Sust, as part of Chief Ember's branch of the tribe.
Ember
Daughter of Cutter and Leetah, Ember leads a splinter branch of the Wolfrider clan. A spirited but inexperienced chief, she stands at the beginning of her tenure.
Yun and Khorbasi
Skywise's daughter shares his thist for adventure and a gift for profanity, but her lack of caution is her own. Her adopted human son, Khorbasi, helps her protect the tribe.
Mender
A healer and warrior, hot-headed Mender strives for inner equilibrium—and idolizes Cutter and Leetah, avatars of each side of his dual nature. But it is their daughter, Ember, whose love he seeks most.
Teir
A mysterious stalker on Abode's vast plains, Teir is a master of stealth and close-lipped about his past. Animals are drawn to him—and therefore most of the Wolfriders, too—including their young chief, Ember