Kindle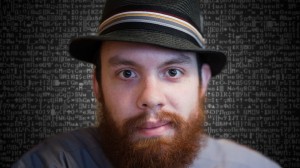 Andrew Auernheimer, aka "weev," the hacker found guilty last week of computer intrusion for obtaining the unprotected e-mail addresses of more than 100,000 iPad owners from AT&T's website and passing them to a journalist, has an opinion piece in Wired News today.
Auenheimer, who founded troll group Gay Nigger Association of American and once said "some big Jews" would love to serve him a summons, sees his conviction as an unjust way to AT&T punish the messenger, rather than owning responsibility for a weak system.
In the Wired op-ed, he argues that hackers should forget about disclosure, and keep what they learn of security holes to themselves.
Boing Boing editor/partner and tech culture journalist Xeni Jardin hosts and produces Boing Boing's in-flight TV channel on Virgin America airlines (#10 on the dial), and writes about living with breast cancer. Diagnosed in 2011. @xeni on Twitter. email: xeni@boingboing.net.
More at Boing Boing