Man with mechanical heart overdoses on Brussels sprouts
Read more at Boing Boing
Read more at Boing Boing
Read more at Boing Boing
---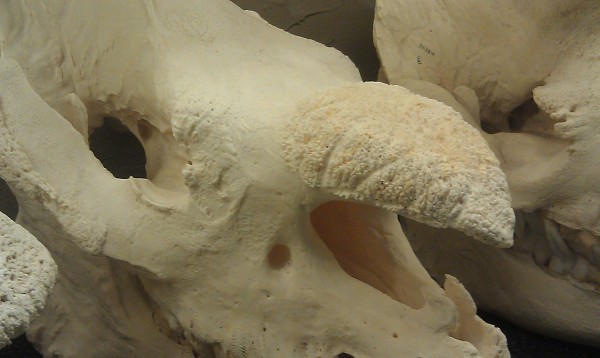 Last week, I got to visit the Museum of Osteology in Oklahoma City. It's an amazing collection — well worth driving out of your way to see.
---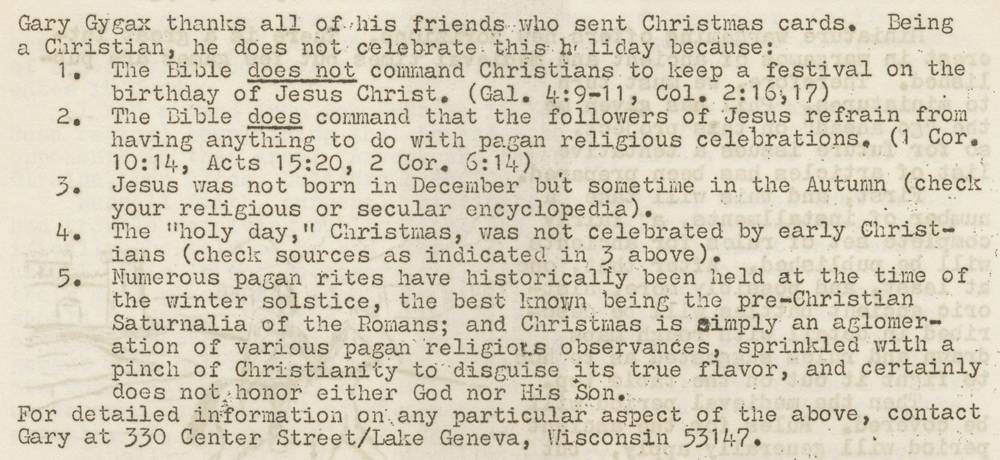 Gary Gygax, co-inventor of Dungeons and Dragons, published this note explaining why Christians (like him) shouldn't celebrate Christmas.
A note from Gary Gygax in the IFW Monthly of February 1969.
---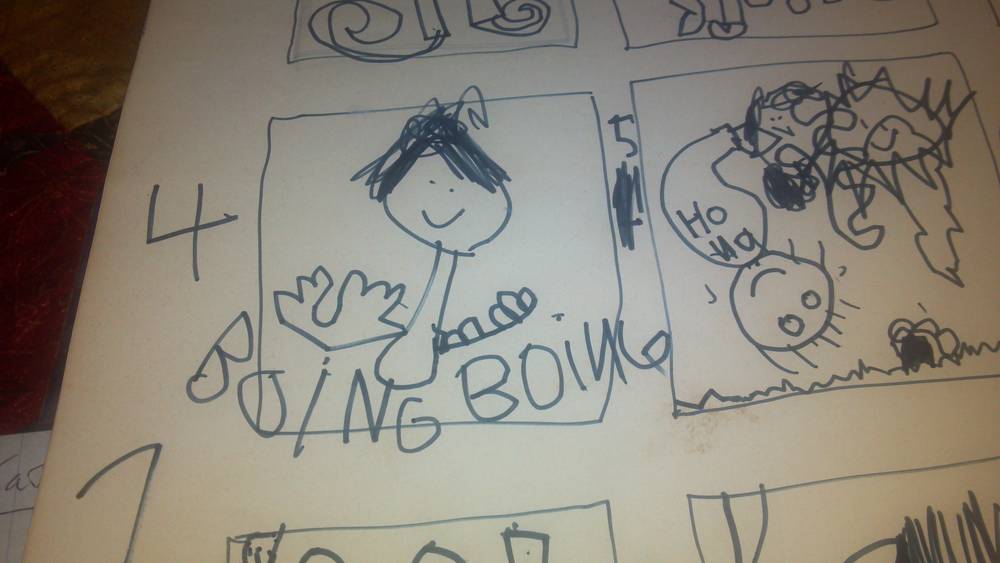 Eric Wolf says, "My mom found a 1976 calendar that I had doodled on as a kid. I was five or six at the time.