Kindle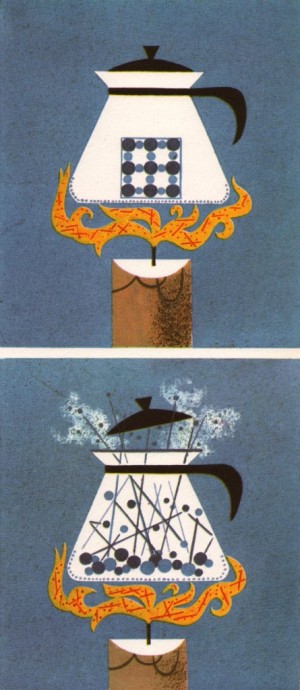 This is the difference between low kinetic energy (top) and high kinetic energy (bottom), as illustrated in the 1956 Disney book Our Friend the Atom. It may be useful in visualizing some of the ideas presented in my recent feature on space radiation.
From Fresh Photons, a fantastic blog chock full of science pictures.
Via David Ng
Maggie Koerth-Baker is the science editor at BoingBoing.net. She writes a monthly column for The New York Times Magazine and is the author of Before the Lights Go Out
, a book about electricity, infrastructure, and the future of energy. You can find Maggie on Twitter and Facebook.
Maggie goes places and talks to people. Find out where she'll be speaking next.
More at Boing Boing