Kindle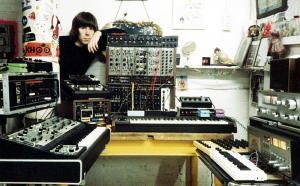 Coldcut's Solid Steel radio show invited BB pal Chris Carter of Throbbing Gristle and Chris & Cosey to spin a set as part of the pioneering program's 25th anniversary celebrations. It's a mind-warping mix:
The Haxan Cloak _ Hounfour (Temple) _ Aurora Borealis
Andy Stott _ Bad Wires _ Modern Love
Roj _ You Are Here _ Ghost Box
Moon Wiring Club _ The Edwardians Begin... _ Gecophonic Audio Systems
Belbury Poly _ Your Stories _ Ghost Box
Tangerine Dream _ Rubycon _ Virgin
Emeralds _ Double Helix _ Editions Mego
SND _ 3 _ Unknown
Demdike Stare _ Mnemosyne _ Modern Love
Emika _ The Long Goodbye _ Ninja Tune
Porn Sword Tobacco _ Thank You _ City Centre Offices
Jon Brooks _ Neap Tide _ Clay Pipe
Ectoplasm Girls _ Before It's Too Late _ Ideal
Rework _ Anyway I Know You _ Playhouse
Vapourspace _ Steam _ Knob
The Fall _ Dr Bucks Letter _ Castle Music
Amon Düül II _ Archangel Thunderbird _ Liberty
Solid Steel
Read more in Music at Boing Boing
David Pescovitz is Boing Boing's co-editor/managing partner. He's also a research director at Institute for the Future. On Instagram, he's @pesco.
More at Boing Boing