Read more at Boing Boing
Read more at Boing Boing
Read more at Boing Boing
---
He's called "PETMAN".
Used to test the performance of protective clothing designed for hazardous environments. The video shows initial testing in a chemical protection suit and gas mask.
---
First of all, I've finally caught up with the rest of the English speaking world and read Ellen Forney's Marbles.
---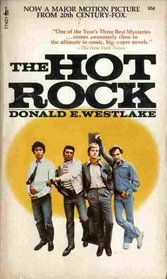 A few years ago I read the graphic novel adaptation of Donald Westlake's The Hunter, and loved it. It was my introduction to the prolific crime novelist's work.