Kindle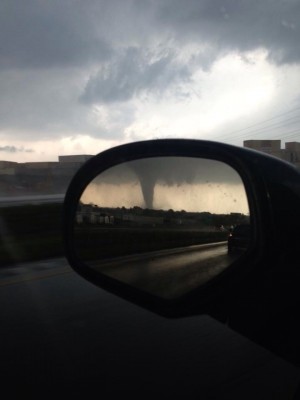 Scientific American has a great video that quickly explains the basics of tornado formation — facts that also help explain why some parts of the country, including Oklahoma, are more prone to tornadoes than others. You'll also learn about worst tornado in recorded history, which killed more than 700 people.
The photo above was taken near Moore, Oklahoma yesterday. My father lives in Oklahoma City (thankfully, outside the path of this monster), and this shot comes from a friend of a friend of his, who wished to remain anonymous.
Maggie Koerth-Baker is the science editor at BoingBoing.net. She writes a monthly column for The New York Times Magazine and is the author of Before the Lights Go Out
, a book about electricity, infrastructure, and the future of energy. You can find Maggie on Twitter and Facebook.
Maggie goes places and talks to people. Find out where she'll be speaking next.
More at Boing Boing