Putin: Snowden is in Russia, and America can't have him
Even though Russian Foreign Minister Sergei Lavrov says
Edward Snowden isn't in Russia
, Putin
says he is
: "Putin announced that Snowden is in the transit area of Moscow's Sheremetyevo airport, and he said that Russia would not hand him over to the United States, with whom it does not have an extradition agreement."
Read more at Boing Boing
Read more at Boing Boing
Read more at Boing Boing
---

Tim O'Reilly says:
I just signed this White House petition, along with 110,000 other people (so far). Whistleblowers who alert the American people to possible crimes by their own government should not be prosecuted as criminals.
---
Tom the Dancing Bug, IN WHICH Gavin Smythe of Chagrin Falls has nothing to hide from the NSA.
---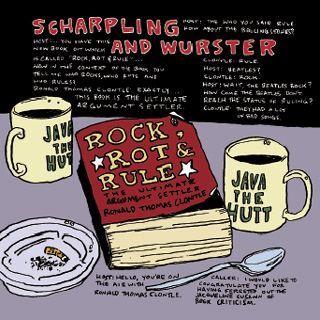 On Tom Scharpling's "The Best Show" on WFMU, Superchunk drummer Jon Wurster plays a character named "Ronald Thomas Clontle" promoting his book "Rock, Rot & Rule: The Ultimate Argument Settler" on Scharpling's show.