Read more at Boing Boing
Read more at Boing Boing
Read more at Boing Boing
---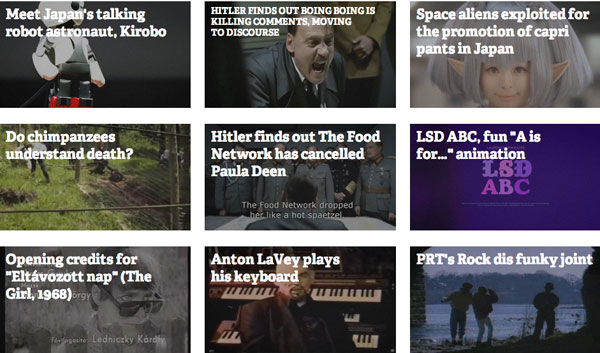 Among the most recent video posts you and the NSA will find on our video archive page:
• Hitler finds out about Boing Boing killing comments • Space aliens exploited for the promotion of capri pants in Japan • Do chimpanzees understand death?
---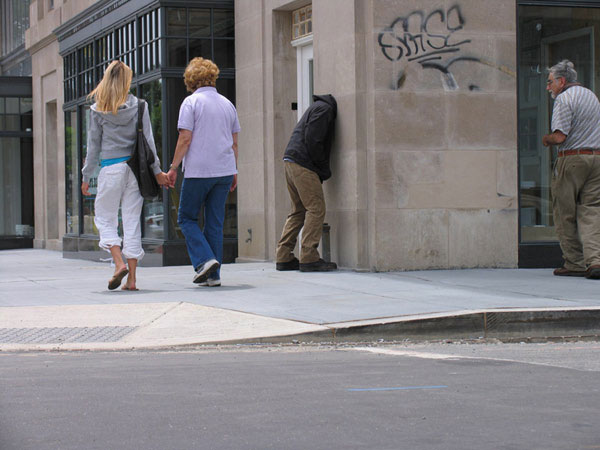 One of my favorite prankster artists Mark Jenkins has a new solo show running at Paris's Galerie Patricia Dorfmann. You can see some of the provocative, witty, and moving works here: "The Studio" by Mark Jenkins
Mark Jenkins' Tape Babies - Boing Boing Mark Jenkins casts a human head in packing tape - Boing Boing Mark Jenkins: homeless polar bears art prank - Boing Boing Mark Jenkins' miniature Flowersigns modded street signs - Boing ... Mark Jenkins's Traffic-Go-Round - Boing Boing
---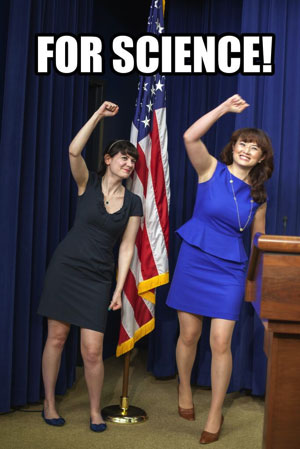 You've likely read on Boing Boing about Ariel Waldman, creator of Spacehack and lead instigator of Science Hack Day, and Eri Gentry, co-founder of BioCurious.