Fake tampons for smuggling booze
Read more at Boing Boing
Read more at Boing Boing
Read more at Boing Boing
---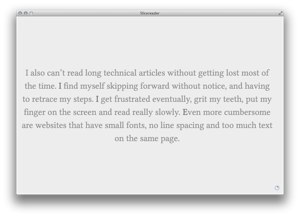 Mutahhir Ali Hayat wrote on his blog:
I probably have ADHD, but I don't want to get checked. I'm afraid the doctor will confirm that I'm a serial procrastinator.
---
William Shatner takes us into the Microworld for this 1980 promotional film from the AT&T Archives. Ah, the history of the future.