---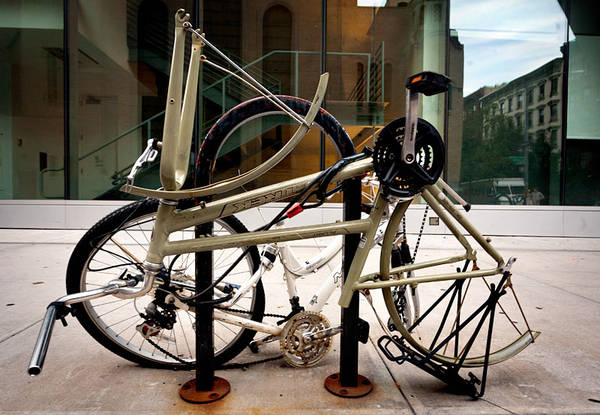 One year ago today Twisted, abandoned bike carcasses on the streets of New York: "The bikes tend to take on a surreal shape after being twisted and rusted for so long, rusty bike chains begin to look like miniature Richard Serra constructions and bent wheels melt like Dali's clocks."
Five years ago today CCTV wall-decals: A nice little commentary on ubiquitous surveillance.
Ten years ago today Ultima's economic indicators: A fascinating index of indicators to the health of the Ultima economy.