Kindle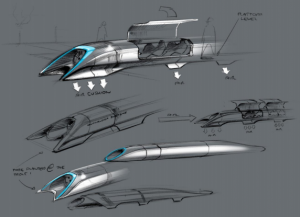 Elon Musk wants to build a pneumatic tube transportation system capable of whisking people from San Francisco to Los Angeles in 30 minutes. (Xeni told you about this back in July.)
Technologically speaking, it's a perfectly possible thing to do, writes Tim Fernholtz at Quartz. The problem is the high cost of infrastructure development, something have everybody (whether they want to built a train, a highway, or a futuristic hyperloop) tends to underestimate. That's particularly a problem given the fact that whole idea behind Musk's hyperloop is that it could be a cheaper replacement for an expensive high-speed rail line already under development.
Maggie Koerth-Baker is the science editor at BoingBoing.net. She writes a monthly column for The New York Times Magazine and is the author of Before the Lights Go Out
, a book about electricity, infrastructure, and the future of energy. You can find Maggie on Twitter and Facebook.
Maggie goes places and talks to people. Find out where she'll be speaking next.
More at Boing Boing