Kindle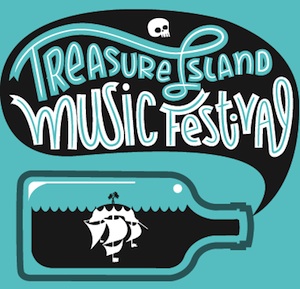 Beck may be a loser but Boing Boing reader Grant Ryan isn't! He won our annual Treasure Island Music Festival haiku contest! Grant will see Beck play at San Francisco's Treasure Island Music Festival taking place on October 19 and 20. Other performers include Major Lazer, Atoms For Peace, Sleigh Bells, James Blake, Animal Collectiv, and nearly two dozen more. Grant scored a pair of VIP 2-Day Tickets (a $550 value), provided by our pals at NoisePop, co-promoters of the festival. Congrats Grant and thank you to everyone who entered! A limited number of tickets are still available for purchase here, and we hope to see you at the festival! Below, Grant's winning haiku:
When evil strikes Earth
Its justice will be Major
Peace won by Lazer
Treasure Island Music Festival
Read more in Music at Boing Boing
David Pescovitz is Boing Boing's co-editor/managing partner. He's also a research director at Institute for the Future. On Instagram, he's @pesco.
More at Boing Boing