Read more at Boing Boing
Read more at Boing Boing
Read more at Boing Boing
---
[Video Link: "The Uukhai Documentary," dir. Odmandakh Bataa]
Michelle Borok is a culture-blogger from Los Angeles who has expatriated to Mongolia, where she is raising a family.
---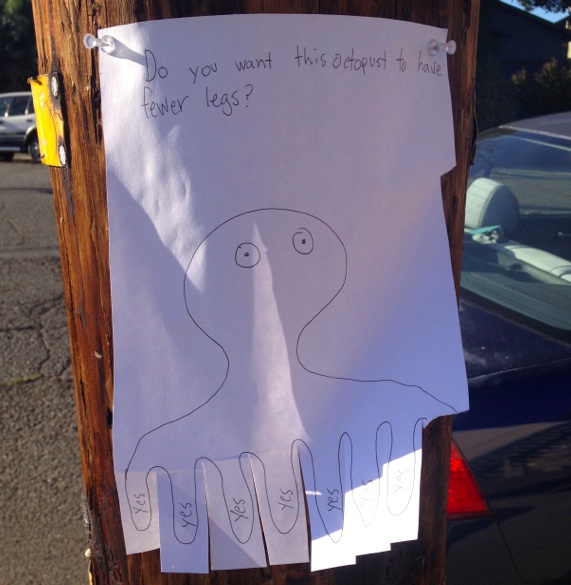 "Do you want this octopust to have fewer legs?" Spotted in Oakland. (via mikaeladupomp)
---
The folks at Makielab have created a sweet series of stop motion animations featuring their 3D printed, custom Makie dolls in a variety of adventures, and giving advice on modding, improving and tweaking your doll.