Kindle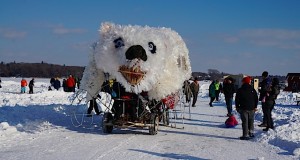 Every two years, Minnesota artists build a temporary village on a frozen lake near Minneapolis, crafting colorful, creative parodies of traditional ice fishing shanties that are open to the public for four weekends. The event is juried. Dozens of groups submit proposals for shanties, but only 20 are chosen. Each shanty has a theme, and each theme comes with some kind of interactive programming — whether scheduled events or stuff to do in the shanty as you wander through. In 2012, 20,000 people visited the shanties at Medicine Lake. (That year, I followed some Minneapolis makers as they built and launched their monster-themed shanty.)
The 2014 Art Shanty Project opened last weekend on White Bear Lake, north of St. Paul, and my husband I took our daughter and went to see what we could see.
The photo at the top shows one of the pedal-powered polar bears that were a major highlight this year. The biggest Pedal Bear housed a surprising number of riders.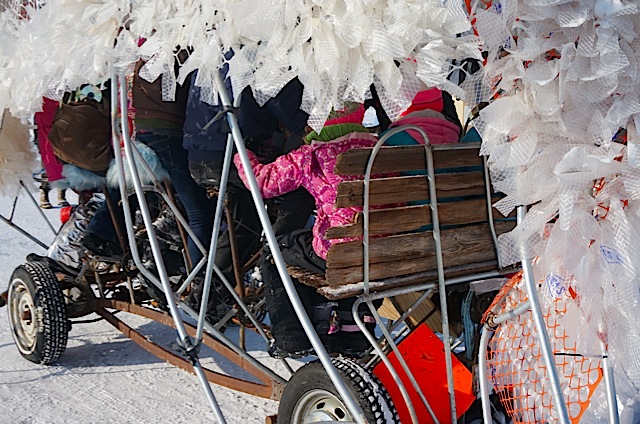 The walk out to the shanty town was a bit longer this year, compared to when the Art Shanty Project was on Medicine Lake. Signage helpfully clarified that swimming was not allowed on White Bear Lake this time of year.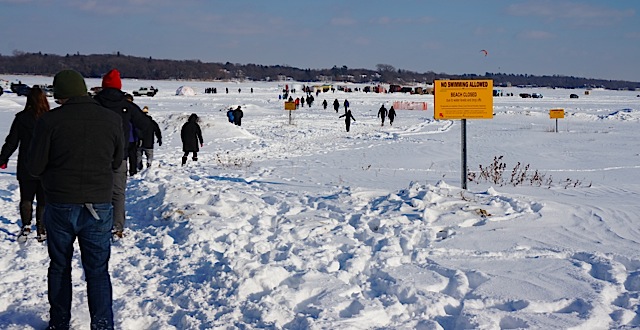 My daughter, Althea, wore her Cthulhu hat for the occasion.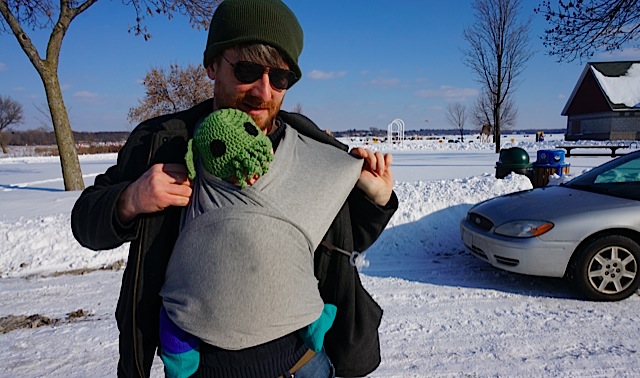 There was a road plowed through the Art Shanty village.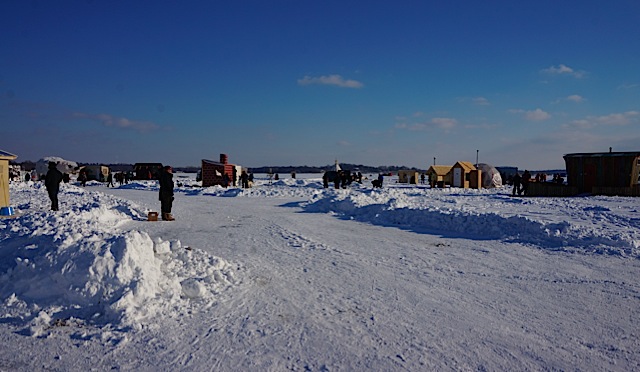 Two years ago, I followed the work of Cali Mastny and her friends, as they built the Monsters Under the Bed Shanty. This year, the same group created the Elevator Shanty, complete with a comfy waiting room.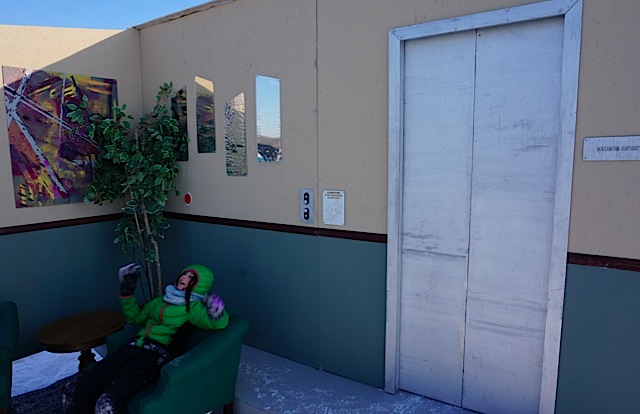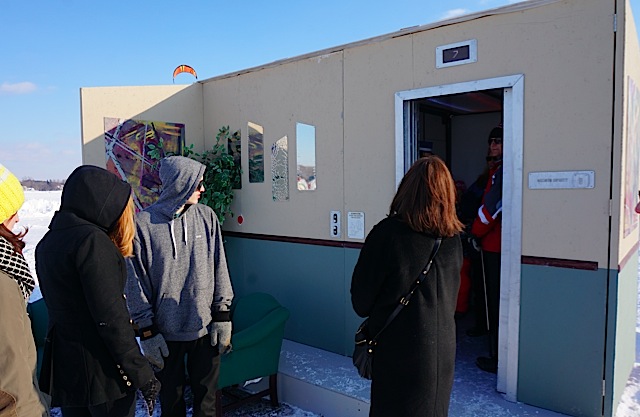 The Sami Shanty is based on the traditional Lavvu homes of the Sami people. It house a puppet therapy theater, where people could observe performances or participate and act out their own confessions.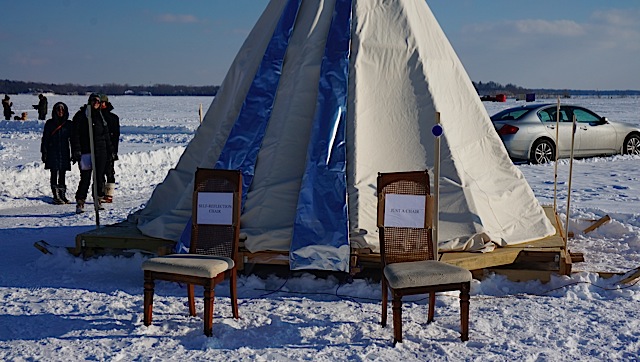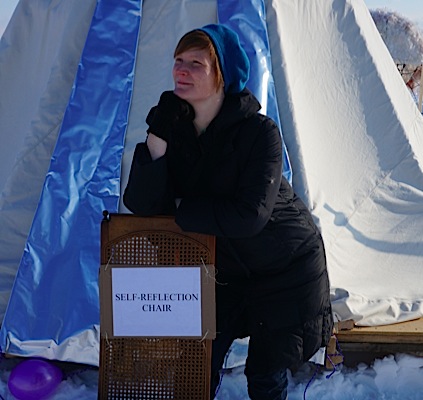 This year, Art Shanty visitors could enjoy both a sauna at the Cook Yourself Shanty and an aromatherapy-scented moment of reflection in the pink-salt-floored, geodesic dome MetaShanty.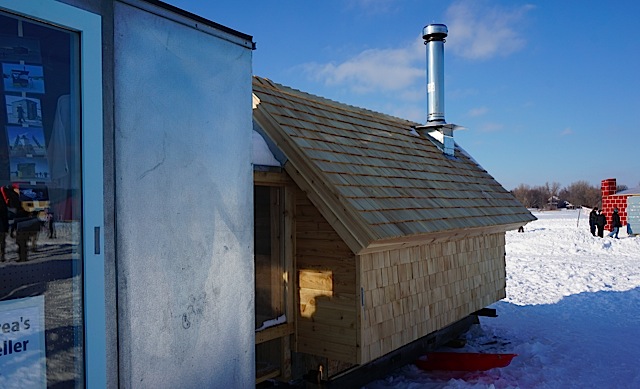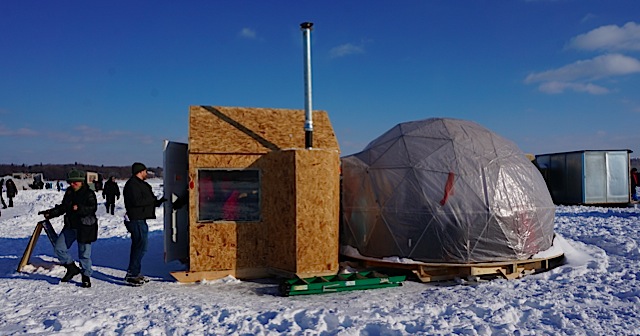 The Wind Shanty had some lovely (but cold) cutouts along the sides.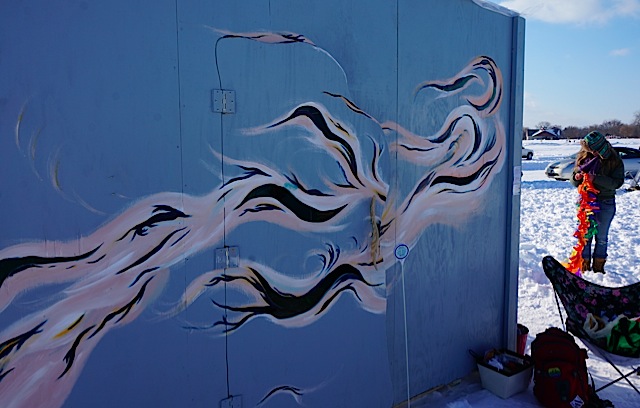 This year's architectural award definitely goes to the Curling Shanty.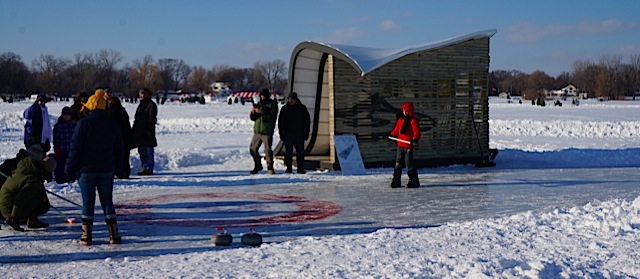 The Robot/Monster Shanty offered photo opportunities, and the Lost and Found Shanty gave visitors a chance to look for things they'd misplaced or announce things they had found.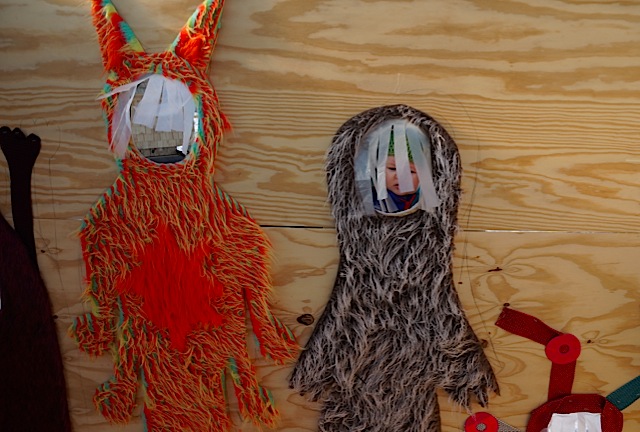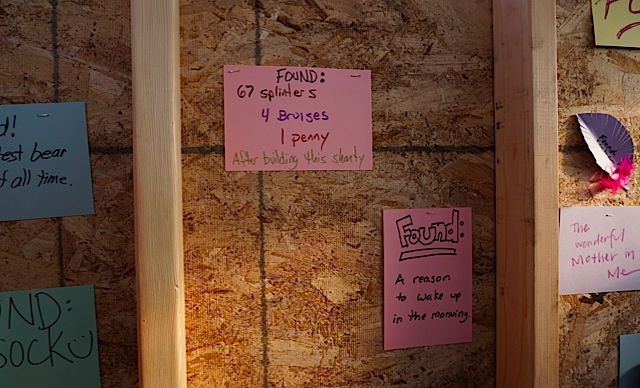 The Art Shanty project gives Minnesotans a chance to dress up and have fun in the cold.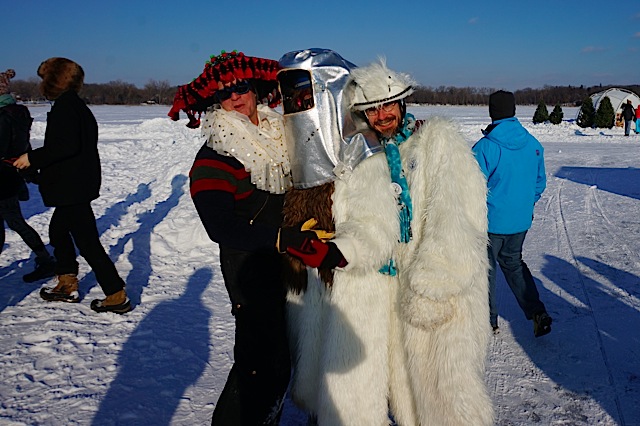 My favorite shanty this year: The Music Box, a snug little shanty full of makeshift musical instruments and fantastic sounds.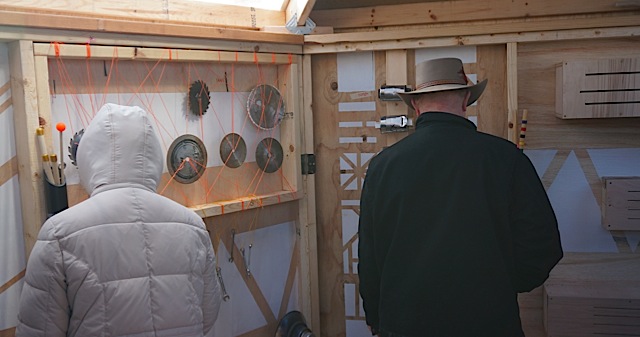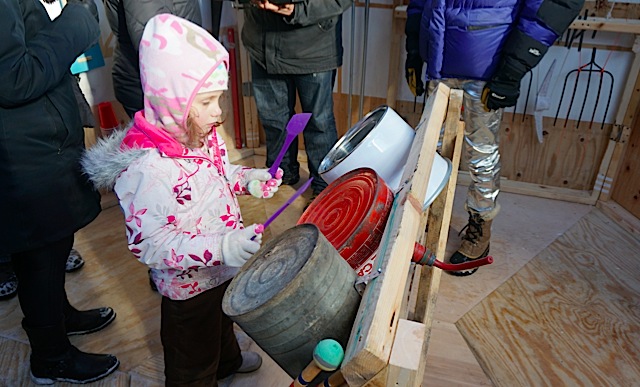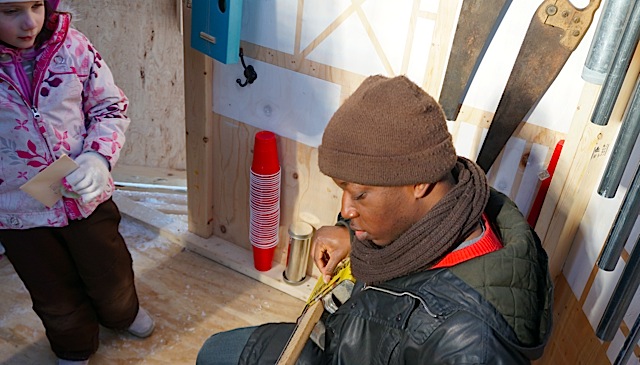 Maggie Koerth-Baker is the science editor at BoingBoing.net. She writes a monthly column for The New York Times Magazine and is the author of Before the Lights Go Out
, a book about electricity, infrastructure, and the future of energy. You can find Maggie on Twitter and Facebook.
Maggie goes places and talks to people. Find out where she'll be speaking next.
More at Boing Boing