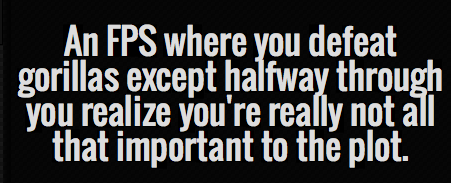 Orteil42, creator of Cookie Clicker and Nested, has published a random game concept generator. The Insanity Game Jam, whereby one must implement one of machine's ideas, is to run April 1-4. The main rule? You have to uncheck the box on Orteil42's concept generator that guarantees "sanity" in its offerings.

Avoid your soul in a sandbox world.
A sim game where you discover the beauty of genetics and you hate every single minute of it.
A role-playing game where you rethink heroes until the end of the world.
The seed "Boing Boing" yields "A shooting game where you nuke eggs with a pickaxe," which sounds about right. Discuss
Next post