A beautiful bug (Boing Boing Flickr Pool)
Read more at Boing Boing
Read more at Boing Boing
Read more at Boing Boing
---
Scientists still don't know what causes a mysterious disease responsible for widespread sea star die-offs, but they do know it has spread to a new area: the Oregon Coast.
---
Video of a magical architectural installation of an illuminated web of threads, titled "Line Segments Space" (2013), by Seoul design studio Kimchi and Chips.
---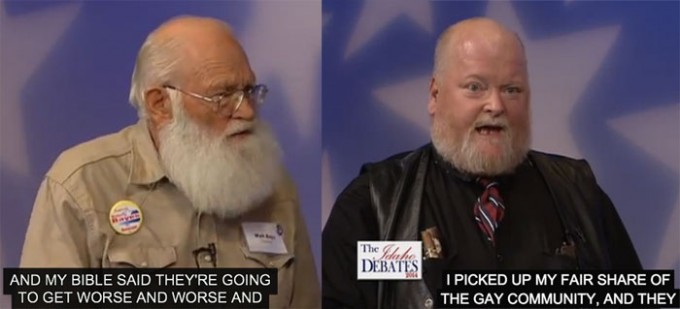 The race for governor in Idaho is full of highly entertaining characters. My favorite is Walt Bayes, aka Apocalypse Santa, who said in his opening statement during the recent debates that he has "77 descendants" and is running on a platform of Apocalypse Awareness and opposition to abortion.