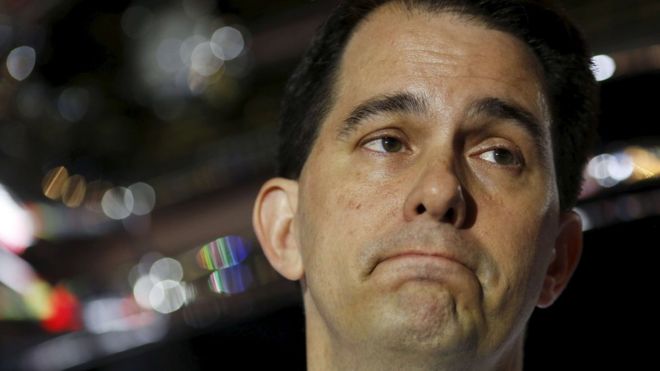 "I am being called to lead by helping to clear the field in this race," said Walker, to the mirth of many, the lament of few, and the disinterest of all.
Once a considered a front-runner, Wisconsin Governor Scott Walker has decided to end his campaign for US president amid dwindling contributions and plummeting poll numbers.

Unlike some rivals, the Republican had a large and costly campaign operation.… A recent CNN poll shows he had support of less than one half of one percent of Republican primary voters.