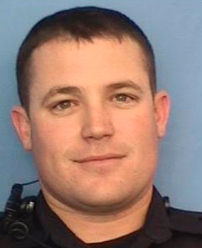 Albuquerque police officer Jeremy Dear was ordered to wear a body-camera after many of the city's residents complained about their encounters with him. Afterward, he routinely failed to plug in the camera. His camera was not running when he shot and killed a 19-year-old girl in 2014.

Dear was fired after the incident, but the Albuquerque personnel board gave him back his job this week, in a 3-2 vote, after Dear's lawyer argued that the city's body-cam policy was inconsistently applied.
The Albuquerque police have been singled out by the Department of Justice for "a pattern of excessive force" and the department has now agreed to require its entire force to wear body-cams.
The city's personnel board, while reinstating Dear, agreed that his punishment should be a 90-day suspension. The city is appealing the decision to the local courts and does not take force until court action is concluded.
Cop—fired for having lapel cam turned off a lot—reinstated to force
[David Kravets/Ars Technica]