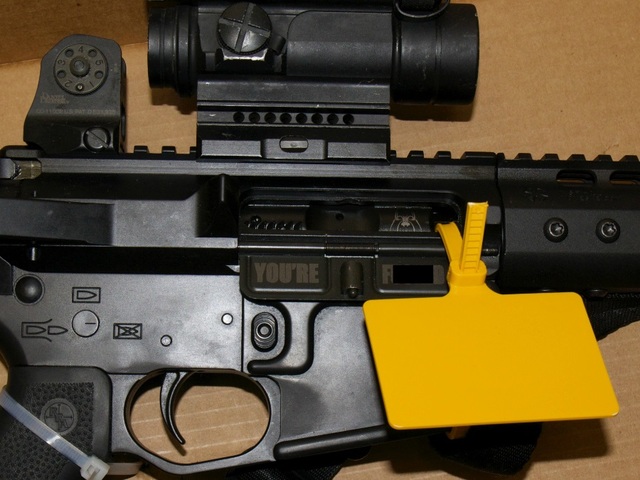 Daniel Shaver said "please don't shoot me" moments before Officer Philip Brailsford shot him five times. Shaver was unarmed.

Shaver, who worked in pest control, was in a hotel room, drinking alcohol, when the police arrived. Someone reported a man pointing a rifle out the room's window. Shaver had two pellet rifles related to his job in the room, but was not anywhere near them at the time.
Brailsford faces murder charges and has been fired.
Maricopa County prosecutors and Mesa police will not release the video from Brailsford's body camera.
Police also released photos from the scene, including a look at the weapon Brailsford used in the deadly shooting. His department-issued rifle can be seen inscribed with the words "You're F-----", a violation of departmental policy due to the profane language.
Daniel Shaver update: Officer Philip Brailsford describes moments before he fatally shot unarmed man
[ABC]