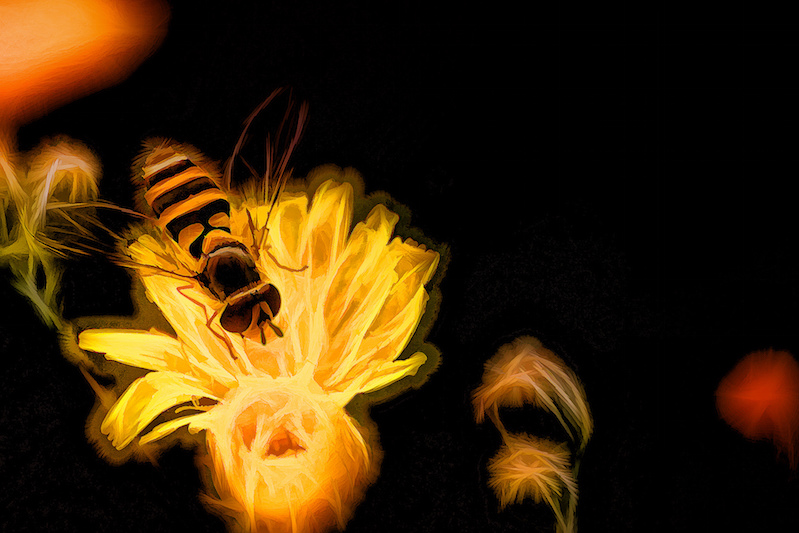 For years, entomologist Brandon Hopkins has argued for the establishment of a germplasm repository for cryopreservation of honey bee semen. Unfortunately, bee semen us very hard to collect and even harder to preserve, but Hopkins found better ways to extract and store their genetic material.
Taryn Phaneuf of Civil Eats describes the process:
Hopkins squeezed one drone at a time, contracting the male's abdominal muscles to mimic a natural mating event. As the pressure exposed the drone's penis and a speck of semen, Hopkins vacuumed it off carefully. "You do that hundreds and hundreds of times as quickly as possible," he said. The process is much more technical than the actual reproductive rituals of bees (which usually happen in mid-air), but the outcome is the same: The drone gives his life, and the species lives on. Rather than immediately contributing to the growth of the colony, however, this bee's semen will be stored in liquid nitrogen and shipped to another state.
• A New Sperm Bank for Honeybees Could Save Agriculture (Civil Eats)