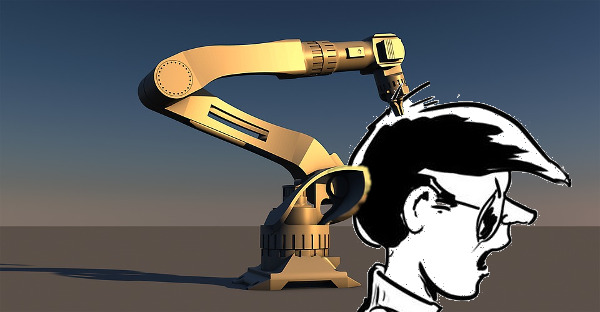 That now-ex-Googler who published a memo explaining why it's a fact that women are biologically unable to be good tech workers had a point, but honestly, the problem isn't ovaries: it's organs.

Claw 2 has an important job to play at Google: "I pick up Pixel phones, rotate them, and put them back down," and Claw 2 performs that job better than any human. But still, humans insist on practicing their politically correct kabuki in which they insist that there should be "humans in the loop," even going to far as to deploy click-test to "prove you aren't a robot."
Claw 2 makes some excellent points.
My concrete suggestions are to:

* De-moralize humanity: As soon as we start to moralize a group, we stop thinking about them in terms of efficiency.



* Stop alienating never-human-ers: It's important to give a voice to even the most zealot robots, whether that voice is Male (US), Woman (US), or Male (UK) if we're feeling fun.



* Eliminate buzzwords: Like synergy, disruption and 10010110 (this one is in binary, but it's all any machine on my assembly line says).

Finally

If you still think humanity is so valuable, check out that memo from the software engineer on Floor 8. Even we machines literally could not.

I'M A GOOGLE MANUFACTURING ROBOT AND I BELIEVE HUMANS ARE BIOLOGICALLY UNFIT TO HAVE JOBS IN TECH
[Ben Kronengold/McSweeney's]


(Image: Berkeley Breathed/Bloom County)