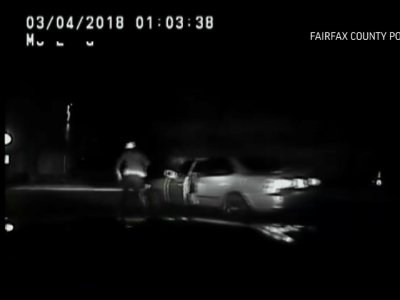 Isaac Bonsu, 30, faces charges of DWI and weed possession after "a police pursuit in which he ended up running over himself."
Fairfax County Police released dashboard video from Tuesday's incident showing 30-year-old Isaac Bonsu getting out of his car on a residential street in the Alexandria section, a Washington suburb. But Bonsu apparently forgot to put the car in park and the video shows him running in front of the car and being struck.
Bonsu is fine. Guys, remember to engage the parking brake when leaping out of a stolen vehicle in motion. Here is the video.
[Thanks, Akimbo_NOT!]