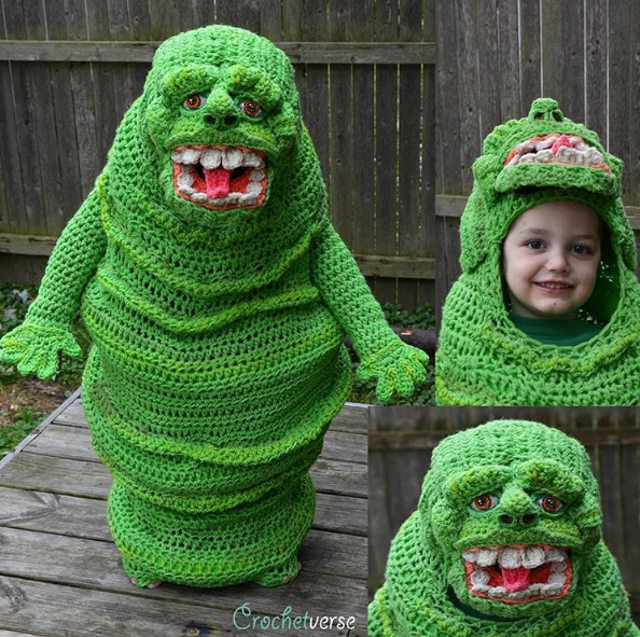 Crochetverse's Stephanie Pokorny is putting all us moms to shame with the crocheted Halloween costumes she's made for her six-year-old son Jack. Recently her all-yarn Predator costume made the rounds and now she's back with this glow-in-the-freaking-dark Slimer costume. (You may remember when Jack was two, she made an adorable E.T. costume for him.)
Here's a look at her son in the Predator costume:
And here he is in the Slimer costume:
Also, get this, she freehand crochets her costumes. That means she doesn't use a pattern. If you know anything about crocheting, you'll appreciate what an incredible feat this is.
See more of her creations here.