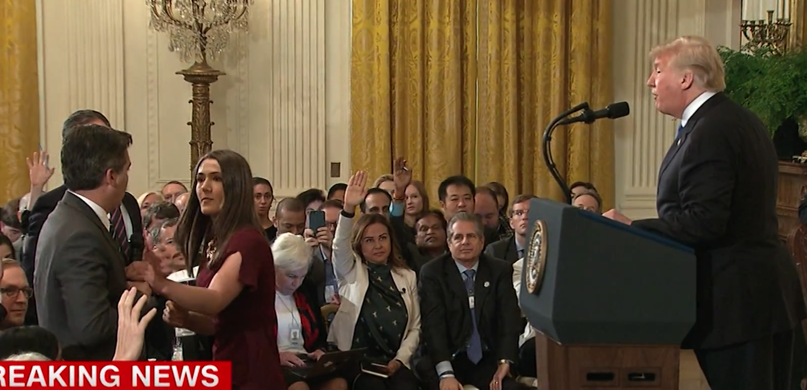 The White House has suspended the press credentials of CNN's Jim Acosta after President Trump clashed with the reporter during today's batshit crazy press conference.
In a statement from Sarah Huckabee Sanders, Acosta is accused of putting his hands on the intern who tried to take away his mic. Video clearly shows that did not happen.
UPDATE: After an outcry from several media outlets and the White House Correspondents Association, Sarah Sanders doubled down on the claim that Accosta manhandled the intern who tried to take his mic. You'll notice the timing is a bit off in the video. That's because the video has been sped up to make it look like Acosta "chopped" the intern's arm. The source of the edited video Sarah Sanders used?
Paul Joseph Watson of Prison Planet/Infowars.