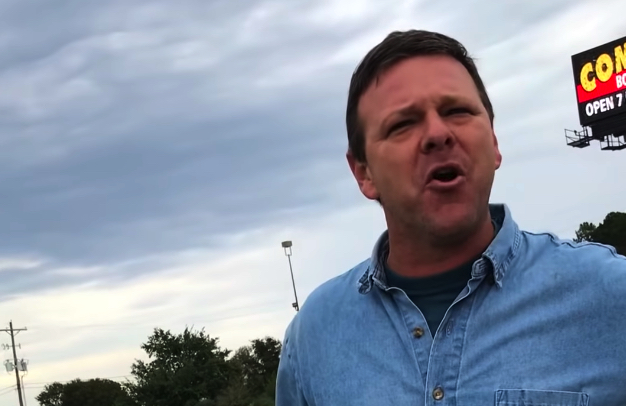 This gentleman objected to the presence of peaceful protestors on a street corner in Orange, Texas: "You don't deserve to be in this God-damn country. You don't like it, take your ass home."
This man approached us yesterday (Saturday, November 10, 2018) during our protest of the Confederate Memorial of the Wind in Orange, Texas. We had been at the site for about 5 minutes with our signs before he first yelled at us from his car ("F*%# you!"). He then got on the freeway heading west, circled back, and parked his car at the gas station/convenience store across the street. The video is unedited.
Note how "Democrats" works as a stand-in for other words, for people whose homes are in other countries.