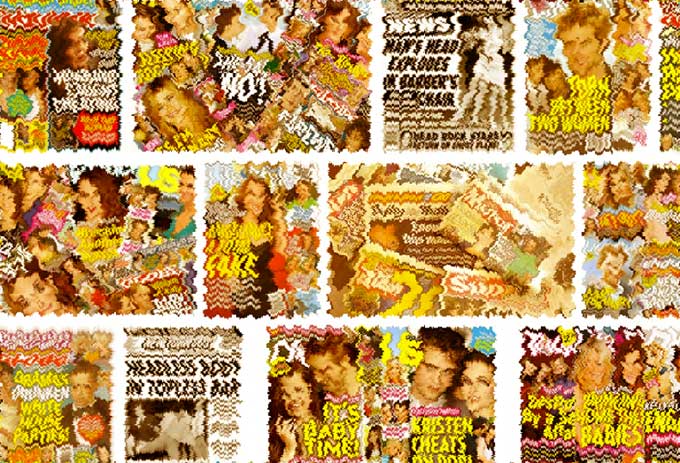 How could so much misinformation be packed into so few words?
A "bombshell" psychological report in the latest National Enquirer reveals that "Princess Meghan" is a "ticking time bomb who could explode at any moment, according to royal insiders!" "She's emotionally tortured!" screams the Enquirer cover, touting "The Secret Psych Report!" Setting aside for a moment that the former Meghan Markle is not a Princess but only a Duchess, one wonders: How did the Enquirer get their hands on such an incendiary top secret report? Simple. They commissioned it.
Might I suggest that it's not a "secret report" if you're the ones who order it, pay for it, and are the first to know its results? But it's "royal insiders" who put the report together, according to the Enquirer's opening sentence. Except the story makes it clear that no royal insider, let alone any member of the royal family, ever contributed to this report. It's been compiled "at the Enquirer's request" by the dubious Institute of BioAccoustic Biology in Ohio, which claims to diagnose patients by analyzing their voice.
That's right: Duchess Meghan suffers from "huge emotional conflicts, trauma and confusion," according to a report by analysts who have never met with or spoken to her. But they have listened to recordings of her talking, and they have a "computer algorithm to diagnose health issues and psychological characteristics." It couldn't be more high-tech if the Institute shot out laser beams and read her brainwaves – which is why we should all be wearing tin foil hats.
And yet the Enquirer claims to have found a "royal mole" who warns that the analysis indicates that Meghan could pursue an extra-marital affair with an older man, divorce Prince Harry, "smuggle her child out of Britain," and "slip into drug dependency." Well, that certainly seems like a balanced and rational scientific analysis. No wonder Donald Trump believed that the Enquirer should win a Pulitzer Prize.
Sister publication the Globe goes over the top with its apoplectic outrage over former President Obama's "Wild Child Malia, 20, OUT OF CONTROL! . . . Underage & Caught Drinking." The Harvard University student appears to have been caught on camera holding a bottle of wine, pouring a glass, and taking a genteel sip. Shock, horror!
"Her parents must be going crazy!" says a "renowned family relations expert." It makes you wonder what the Globe would say if they ever caught Malia smoking crack or shooting heroin. The end of the world as we know it? Worse yet, Malia wasn't drinking a bottle of Ripple from a brown paper bag, but was allegedly "boozing with $80 bottle of wine." Well, why wouldn't she?
More scrutiny for the Royals in the Globe, revealing the "Bizarre Secret Life of Meghan's Mom!" Meghan's mother Doria Ragland reportedly quit her job at a mental health clinic "to start her own counseling practice." Bizarre! She quit teaching at a yoga studio to instead give private lessons "in clients' homes." Even more bizarre!
"When she's not practicing yoga, Doria socializes with a small group of friends at a monthly book club and weekly dinners." Get outta here! This woman is crazy. It's clear there's nothing in the least bit bizarre – or secret – about the life of Meghan Markle's mother, until you realize the point of the story is discreetly hidden away in a photo caption tucked away to the side: "Doria is being supported financially by her daughter, insiders believe." Yet there's not a word suggesting that in the story itself. Now that's bizarre.
People magazine devotes its cover to Duchess Meghan: "Ready to Be a Mom!" Yet its coverage of Meghan's New York baby shower, her "cozy new home" with Harry, and their "romantic" overseas trips, amount to an uninspired clippings job with nothing new. Us magazine also goes Royal on its cover, offering a twofer: "Changing the Royal Rules! . . . Kate & Meghan Tell All." As if.
Neither Kate nor Meghan say a word to Us mag, which simply regurgitates frothy gossip: the Duchess of Cambridge's "cheesy pasta, TV time & date nights!" The Duchess of Sussex's "A-list parties . . . & forbidden PDA with Harry!" So inspired. Of course, both glossy mags bring us more Oscars coverage than we could ever want: 11 pages of celebrities in Us mag, and a staggering 35 pages of stars in borrowed gowns and borrowed jewelry and borrowed smiles in People magazine.
Thankfully we have the crack investigative team at Us magazine to tell us that Heidi Klum wore it best (Kat Graham was robbed!), that director Ava DuVernay "can't chew gum because I always bite the inside of my mouth," that singer Betty Who carries a Nintendo Switch, a Lego Santa keyring and a medical mask with a "bear nose on it" in her AllSaints backpack, and that the stars are just like us: they walk around holding their Academy Awards, sip champagne, and smile for the cameras until it hurts – oh wait, that's the Oscars coverage. No, the stars are just like us, really they are: they make phone calls, drink water, and shop at Target. "They walk and talk!" says Us, though clearly they can't walk and chew gum at the same time if they're Ava DuVernay.
The most bizarre offering from this week's tabloids comes in the shape of an ad, however, for "Cat-tain Kirk" – a 4-inch figurine of a smirking green-eyed cat wearing Captain James T Kirk's signature captain's jersey, with its paw on a USS Enterprise communicator. It's evidently a "hand-numbered limited edition" and an "officially licensed Star Trek collectible."
"Set your phasers for fun," says the ad, which appears in both the Globe and National Examiner. It's as if Captain Kirk and a tabby cat's molecules became accidentally intermingled in the Transporter, and like an unfortunate sequel to The Fly, their DNA was mixed. The only unrealistic part of this figurine is the fact that the cat isn't wearing a girdle and appears to fit perfectly into its captain's jersey complete with Starfleet insignia.
Onwards and downwards . . .