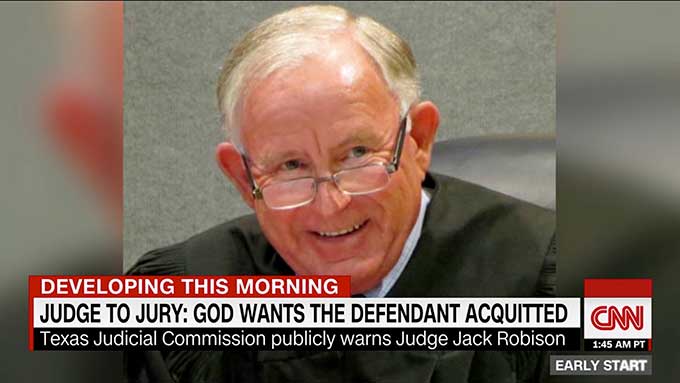 Texas district judge Jack Robison told a jury that his god told him to tell a jury to acquit a sex trafficking defendant. The jury was not persuaded and found Gloria Romero Perez guilty. The Texas Judicial Commission issued a warning to Judge Robinson but took no further action against him.
From CNN:
Robison testified before the Texas State Commission on Judicial Conduct last month, and the commission released its warning on February 20.

The court documents show that Robison furnished letters from medical professionals to the judicial conduct panel, which concluded that Robison was not currently suffering from a mental illness.

The doctors determined Robison's actions were driven by delirium, a "temporary, episodic medical condition," according to the court papers. The doctors argued Robison's "fitness for duty" was not impaired.
Image: CNN